Anobit doubles flash stash
Has shipped 20 million controllers
Israeli flash controller startup Anobit has doubled the capacity of its MSP controller and shipped 20 million of the little devils so far.
The existing MSP2020 controller supports from 4GB to 128GB of multi-level cell NAND, either 2-bit – which is shipping – or 3-bit, which we understand is not. MSP stands for memory signal processing and Anobit uses its own signal processing algorithms to extract usable data from flash cells that ordinary cell-reading technologies cannot handle, getting noise from them rather than usable signals; that's Anobit's pitch at any rate.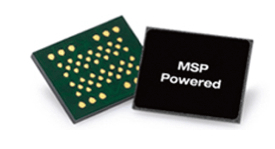 Anobit says single level cell (SLC) flash can do around 100,000 program-erase cycles, meaning a block of cells can be erased and written to 100,000 times before they wear out. Two-bit multi-level cell (MLC) flash can do 3,000 cycles. Three-bit MLC (also known as TLC) can do, we suppose, 1,000 cycles or so.
The marketing claim is that Anobit's MSP controllers give SLC performance and endurance levels to 2-bit MLC, and give 2-bit MLC performance and endurance levels to 3-bit MLC.
Anobit has previously said it is working with Hynix and Samsung, who have flash fabs, and now tells us that it has shipped 20 million MSP controllers for use in smartphones, tablets and personal music players. That is really not bad for a start-up founded in 2006, is it? In fact it's damned impressive. If it has got the pricing high enough it could even be profitable already.
The new MSP2025 controller, also aimed at smartphones and tablets, supports up to 256GB of 2-bit MLC or 3-bit TLC flash, provides 666MB/sec bandwidth, and supports 2X and 1X NAND – meaning 29-20nm and 19-10nm process geometries.
Each process shrink, from 3X to 2X and on to 1X, is said to reduce flash endurance, so Anobit will have its work cut out to produce usable data from 1X, 3-bit MLC NAND. If it can pull that off, then it has the prospect of shipping tens of millions more of its controllers. ®