For years Private Eye has been making fun of 24-hour rolling news, and its pointless obsession with Going Live! It documented how this crept into scheduled bulletins – reporters standing pointlessly in front of empty buildings or roundabouts, where nothing at all was happening. The internet seemed to make rolling 24-hour news almost completely redundant. But now we can see, it all depends how you do it.
Sky's coverage has been quite brilliant – thanks to bravery, old-fashioned legwork, and better use of technology. Sky's reporters ventured into the heat of the riot, from which you wouldn't expect them to return with any gadgets intact. It consistently had aerial views every bit as good as the police's own. Its anchors were almost invisible, and there wasn't an "expert" in sight. Meanwhile, on its 24-hour channel BBC News, the Beeb didn't seem to have any reporters prepared to venture outside, and showed the same few clips on a tiresome loop. Sky News could not only name the burning building in Croydon, House of Reeves, but interviewed its owner Trevor Reeves. Croydon must be a pretty unhip place for a BBC journalist to live.
You could have dropped a reporter behind the lines in many places last night, to show blocks devoid of police, fire services or ambulances – just rioters. It takes courage to report, as Mark Stone did, from the ground. Here's a segment filmed on his iPhone that's justifiably become famous this morning: "Is this fun?"
"They were nasty pieces of work," he said later on. "They didn't like me filming them!"
By midnight, Stone had been joined by a cameraman. I was particularly impressed by how they used the technology – panning round for 360 degree views, it felt like you had been dropped into the riot slightly drunk. But he still managed to find and pass on really vivid details.
"These packets are empty," he said pointing at the debris outside a looted chemist's. "Immodium."
It's not just the BBC, though. The first thing the professional media now does when there's public disorder is retreat to a room far away from the action, to ask, "Is this a Twitter riot, a Facebook riot, or a Blackberry riot?" For "riot" substitute "protest", or even "tsunami". But this is a process question – the answer doesn't matter. They don't seem to think of dispatching somebody to tell us something we didn't know.
The BBC has always prided itself on doing establishment things (royal weddings, international peace treaties) well, using its insider knowledge, which is a reasonable thing to think when everyone's known everyone else since they were all at school together. But this means it has increasingly presented its own expertise as news – and it's why you get a lot of BBC anchors interviewing BBC reporters for their opinions. When the "expert opinion" becomes the news, it leaves us with quite a strange and remote view of reality. Perhaps the BBC was caught out also because it had made up its opinion about the London Riots in advance – and was itching to rerun the 1980s. It turned out not to be quite like that: a lot of scallies have been helping themselves quite casually to stuff, for hours on end, without being troubled by the fuzz.
There's something else, too.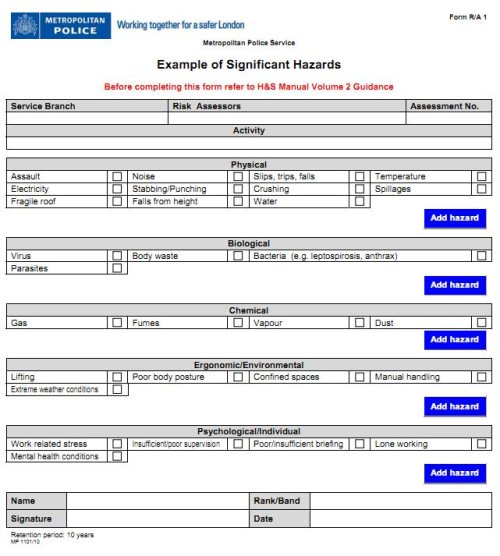 Just like other parts of the public sector, let's say, the police, "Auntie" seems to have developed a professional aversion to risk. The police chaff at their risk assessment forms (RA1 (PDF) had to be dragged out of the Met via FOIA requests) Like the police too, the Corporation has got a lot of Chiefs and not enough Indians, and revels in processes and paperwork.
When you think of really memorable BBC reporting, I'll bet it's somebody being shot at someplace you've never heard of. Kate Adie or John Simpson spring to mind. There might be many more examples we've all forgotten – where documentary film-makers have gone somewhere we couldn't and come back with amazing journalism. Adam Curtis collects many of these on his blog; it could be Kinshasha, or a Hell's Angels barge in Aylesbury.
Now that a huge story has broken out in the BBC's backyard, it has locked itself behind closed doors. It's not having a great riot. ®