This article is more than 1 year old
Videogames caused riots says plod
GTA London reloaded
Blimey, things were heating up in London last night. To hide away from riots indoors and play your favourite videogames won't help, though. In fact according to one policeman, it's part of the problem.
Quoted in last night's Evening Standard, an unnamed constable said,
"These are bad people who did this. Kids out of control. When I was young it was all Pac-Man and board games. Now they're playing Grand Theft Auto and want to live it for themselves."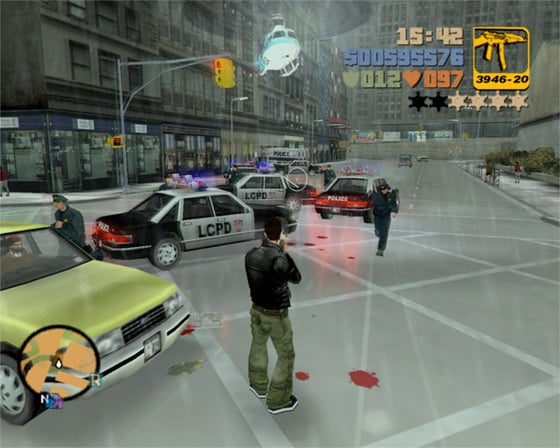 I predict a riot
So, violent videogames are the cause of fierce behaviour, you're probably yawning by now. The saga drags on and on but nobody can provide definitive proof. While some scientists claim to have evidence, others say games have the opposite effect.
Either way, there are probably fewer copies of videogames to go around now after Sony's distribution centre was set ablaze last night. ®