It might well be the best phone the beleaguered company launches in 2011 - but Nokia won't be bringing its shiny new N9 to the UK.
"There are no plans to offer the Nokia N9 at present," the company confirmed to a blog today.
Two years ago Nokia anointed its Linux platform MeeGo (originally called Maemo, before a destablising merger with Intel's Moblin) as the basis for all its future high-end phones, but it's since become one of the biggest casualties of the revolution ushered in by new CEO Stephen Elop. In February it was sidelined as a research project. It continues to be fed scraps in the attic, but perhaps not for much longer.
"MeeGo had been the collective hope of the company, and we'd come to the conclusion that the emperor had no clothes. It's not a nice thing," Elop told a Business Week reporter.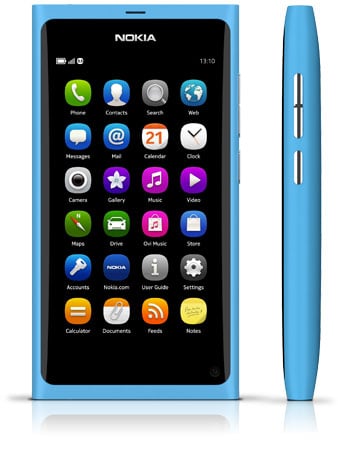 Yet in February Elop did commit Nokia to release one MeeGo-ish phone, and it was formally unveiled in June, with specifications, performance and a new UI far superior to anything Nokia has thus far had to offer. That means it ought to command a premium - Nokia has been giving away phones at or below cost this year.
Elop has reiterated that anything that detracts focus from the Windows strategy is a bad thing, and MeeGo will only be launched in emerging markets. You can see the logic, but it's tough on DIY enthusiasts. Nokia has pulled out of the USA and Japan in any case so you soon won't be able to find a Nokia of any flavour there.
Expect to have to look hard for an N9, and in the dodgy grey channels. ®
Similar topics