Review When I first looked at the box containing the Hauppauge Colossus I wasn't quite sure as to what its exact purpose was. I saw the words "HD Video Recorder," "PCI-Express," and "HDMI" thinking I could use it to record almost anything and then I noticed the asterisks.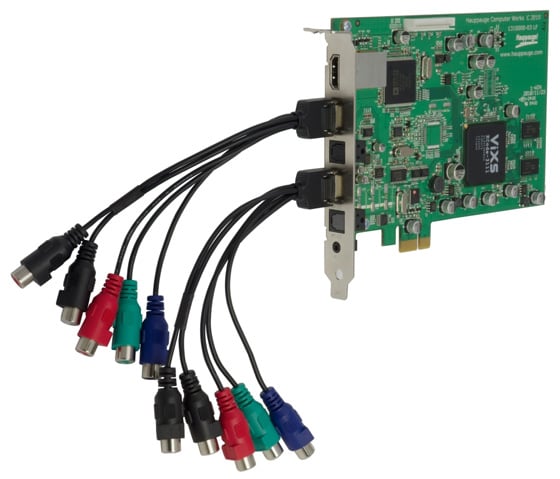 Hauppauge's Colossus: break out the old VHS tapes
Hauppauge uses the packaging to flaunt it product towards console gamers wishing to record their games and as an HDTV recorder as a PVR alternative. Yet from a gaming perspective most recent major releases already allow action to be captured very easily over the relevant on-line service. Still, if you felt the need to have your gaming exploits uploaded onto your phone or PMP, then the Colossus will oblige.
Xbox 360 and PS3 users should note that although the box says HDMI can be used with these consoles, the manual says otherwise and I was not able to get my Xbox to play ball over HDMI. What you need to do instead is use the component interfacing. That said, the support forums suggest you might have more success with a PS3. So, your mileage may vary.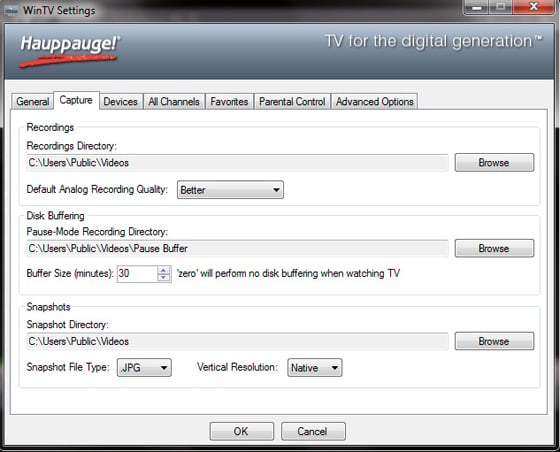 WinTV options
Even if you use the HDMI input on the Colossus card, there is no HDMI output for pass-through so you'll be outputting to your TV using Component and SP/DIF. If you wanted to use HDMI to hook up a set-top box to record TV broadcasts, you'll probably run up against HDCP protected content issues art some point. So while you might be able to record the weather, the film that follows is likely to be blanked out – moreover, the input resolution is only 1080i.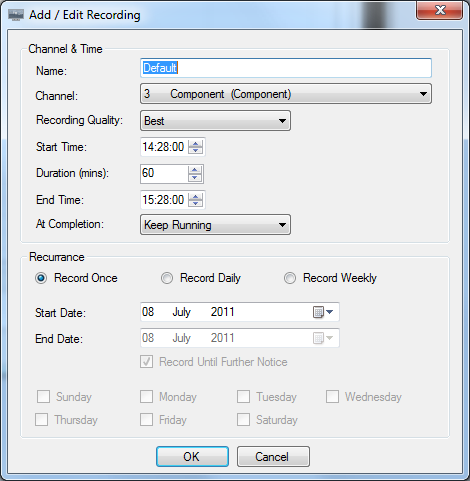 Manual scheduling
HDMI woes aside, you can use Colossus as a DVR with the included WinTV 7 software, although for reasons mention above, you'd be safer opting for the component interfacing to do this. I found WinTV 7 easy to use and managed to set scheduled recordings as well as pause and rewind live streams.