GPS tagging has been a widely adopted feature in digital cameras, but now Fujifilm has pushed the boat out further by including an Augmented Reality function.
The FujiFilm F600 EXR makes use of the GPS and automatically locates places of interest, displaying where and how far away they are through the camera's 3in display. It won't make you look any less like a tourist, but certainly saves having to carry around oversized local sightseer maps.
The camera packs a 16Mp EXR CMOS sensor, a 15x optical zoom and handles 1080p video.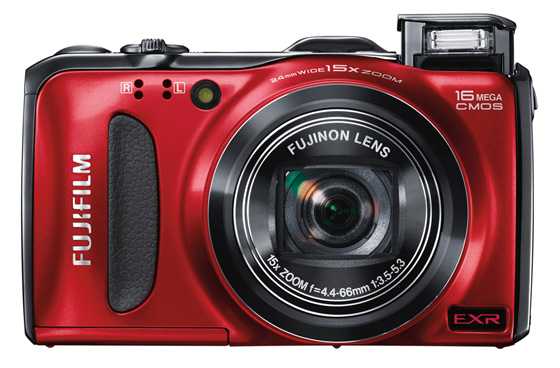 There's also a little something called motion detection. This auto feature spots when a subject is moving and switches to fast shutter speed to reduce blurs, while keeping the ISO at a high point to ensure the image isn't too dark. If unneeded because you're readying a "say cheese" moment, then the F600 sticks with the lower ISO for less noise.
The FujiFilm FinePix F600 EXR is available from October in either red, black or white. It'll set you back £270. ®