iOS App of the Week The British Library already has a 'Treasures' app that is a kind of 'greatest hits' romp through the Library's archives. However, this new iPad-only app specifically focuses on books and documents from the 19th century – the era of Dickens and the great Victorian explorers and travel writers.
You can download the basic app for free, and this will give you access to about 100 books as a taster. You then have the option of taking out a monthly subscription of £1.99, which will give you full access to the current selection of 45,000 titles, with a total of 60,000 planned by the end of the year. That's less than the tube fare for a single visit to the British Library itself, so it's well worth it for anyone with an interest in 19th century studies.
The app's main Home screen provides a list of themed 'collections' and 'curations' that you can browse through, such as 'history of Europe' or '19th Century Novels', or you can use the search option to locate specific titles or topics that you're interested in. Unfortunately, the app omits some fairly obvious features, such as a simple list of titles and authors. This means that – in the words of the Library's Ben Sanderson – "the results of searching have a substantial element of serendipity."
You initially need Internet access to view books, but you can also download titles for off-line reading. It's a fascinating selection of books and documents, but it's important to stress that these aren't tidy little PDF files or 'eBooks' of the sort that you can buy from Apple's iBook store, or the Amazon Kindle store.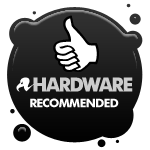 You're actually viewing scanned images that reproduce every single page of the original book in the Library's archives. "It's like picking the book off the bookshelf," Sanderson says. "That's the thing about the iPad. It's a very tactile experience – it puts a bit of the magic back into books". ®
We make our selection of the best iOS smartphone and tablet downloads every Thursday. It you think there's an app we should be considering, please let us know.
More iOS App of the Week Winners

Björk
Biophilia
FilesConnect
SplashTop
Remote
OverDrive
QuickOffice

British Library 19th Century Books
The search features could be improved, but this is a fascinating app for history and literature buffs.
Price:
Free access to 100 books, £1.99 monthly subscription RRP