This article is more than 1 year old
3DS discount sparks retail price war
Supermarket cheap
The Nintendo 3DS price war kicked off today in anticipation of tomorrow's global trade price reduction, with the handheld now being offered as low as £115.
The company has slashed the 3DS price by around a third, after a failure to meet initial sales targets. While the cuts have already come into effect in Japan, the rest of the world has had to wait for 12 August.
Several retailers have jumped the gun revealing the new prices ahead of tomorrow's cut, though, and once again it seems the major retailers will feel the heat up against the buying power of the big supermarkets.
Tesco has dropped the 3DS down to £115, while competitors Morrisons clock in slightly higher at £120. In comparison, high street retailer Game has its prices set at £145. I wonder if it will send staff out to buy its 3DS stock from Tesco again.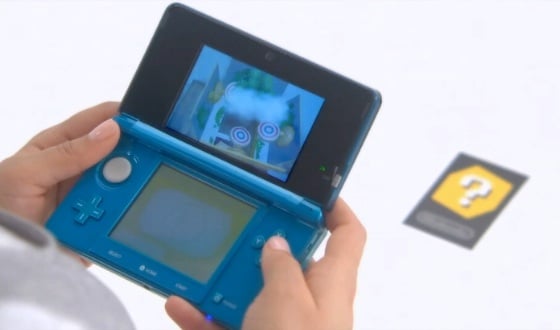 It should also be noted that today is the last chance for any current 3DS owners to sign up to the "3DS Ambassador Programme", a free game reward scheme for those who purchased the console at the original launch price.
As of tomorrow, the 3DS will be available for a significantly lower price than the original RRP of £230. Couple that with Nintendo's offer of free Wi-Fi and the handheld looks like a much more tempting proposition than before. Has Ninty done enough to twist your arm, though? ®