This article is more than 1 year old
Samsung Galaxy Fit Android smartphone
Cheap talker, sharp shooter
Review Full marks to Samsung's marketing folk for the Galaxy Fit's go-getting name, but it's actually a fairly low-end Android smart phone with an outdated OS, low resolution screen and less than speedy processor. That said, it has a few good points too, including a surprisingly good 5Mp camera.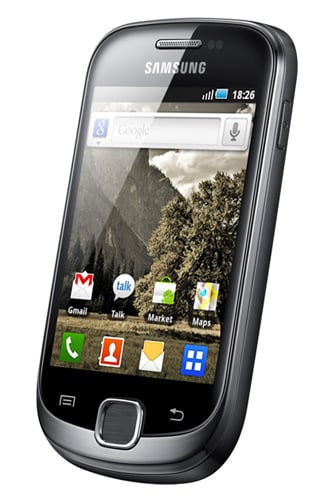 Exercise equipment? Samsung's Galaxy Fit
Bearing a passing resemblance to the recently released Galaxy Mini (aren't there an awful lot of Galaxys recently?) the Fit has a similar glossy black fascia surrounded by chrome-look trim on its gently curved edges. What looks like a D-pad beneath the screen is actually the Android home button, flanked by touch sensitive menu and back buttons (there's no search).
On the sides are volume buttons, a microSD memory card slot covered by a cheap plastic grommet and a power/sleep button. On top are a 3.5mm headphone jack and a microUSB power/sync slot beneath a sliding cover that's notably better quality than the memory card slot's flimsy grommet. It measures 110x61x13mm (108g) and as with other recent Galaxys, the back is a very slim, textured sliver of plastic.
The 3.3in screen is a little larger than the Mini's 3.1in offering, but that means that the already disappointing resolution of 240x320 pixels looks even worse when spread across the larger display.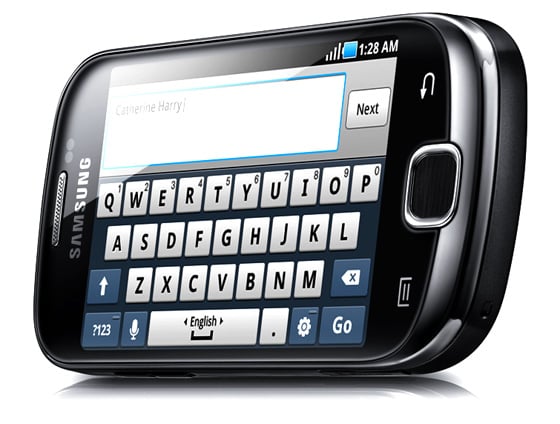 The 3.3in screen's fairly low resolution leaves room for improvement
The Fit runs the 2.2 Froyo version of Android, which is beginning to look a little long in the tooth now – even if you've no need for video calling and the other innovations of 2.3 Gingerbread, you may miss some of those handy bug fixes and ease-of-use apps like 'Connect to PC' in the settings menu. It does have Samsung's Social Hub however, which helps you to keep track of your social messaging updates.