Product Round-up Despite somewhat lacklustre adoption of the interface in the last 18 months, USB 3.0 is starting to gain a foothold in the consumer market as availability increases and prices fall down to more reasonable levels.
The current offerings of USB 3.0 portable hard drives in our recent round-up turned out to be a pleasant surprise for performance and value. Yet typically portable storage relies on 2.5in drives that limit the available capacity.
In this SuperSpeed storage round-up, 3.5in drives are tested. Intended to languish on your desk these data dumpsters offer a much wider range of capacities. Featuring simple case designs none of the models on test suffered any distracting noise or vibration. While portable to an extent, all the drives here relied on external power supplies.
Each drive is rated bearing in mind cost, capacity and speed with a CrystalDiskMark 3 performance comparison chart at the end.
Buffalo DriveStation HD-LBU3

Buffalo has once again stuck to its traditional format of no-frills drives with the latest USB 3.0 DriveStation. The 2TB disk I have here came out at 1863GB formatted and benchmarked bang in the middle of all of the drives tested.
The ingeniously named HD-LBU3 features a plastic case that can be stood vertically or horizontally and is actually fairly stable vertically, but it does slide a lot as there are only rubber feet at front.
In addition to the drive itself, your DriveStation serial number can be used to redeem a copy of Buffalo Tools, which incorporates backup and encryption utilities amongst other things.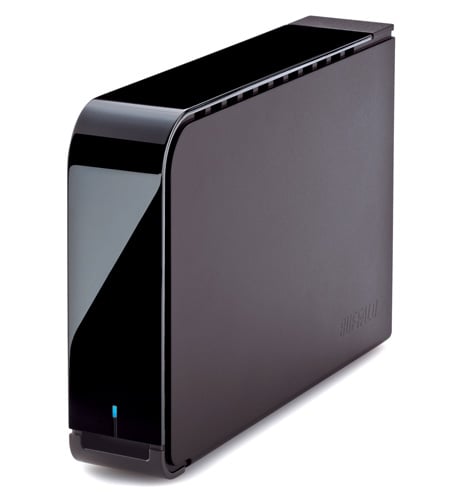 Freecom Hard Drive XS 3.0

Freecom seems to think that its Hard Drive XS 3.0, encased in its thick rubber skin, is the smallest 3.5in external drive on the market so I'll let you in on a secret – it's not. That honour goes to another drive on in this feature.
The XS 3.0 is available in 1TB, 1.5TB, 2TB and 3TB capacities, the 2TB unit I have here has a true formatted capacity of 1863.0GB, the same as Buffalo's DriveStation. Also like the DriveStation, read/write performance is average in the 130MB/s region.
In addition to the drive, Freecom also includes Green Button (power management software) and Nero BackItUp. Apparently Freecom thinks this must be worth a fair bit, as these drives are fairly expensive and only come with a one-year warranty.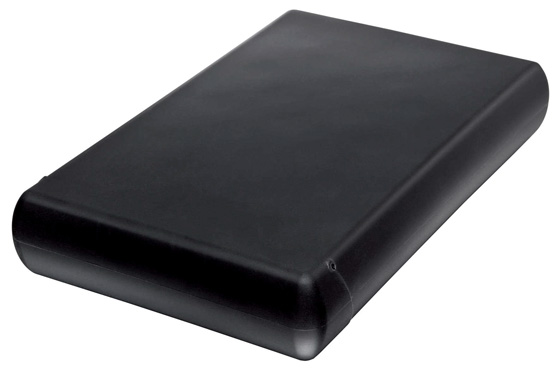 Reg Rating 75%
Price £100 (1TB), £110 (1.5TB), £125 (2TB), £215 (3TB)
More info Freecom