Samsung M3 Station

Samsung's M3 Station series of drives sport what could easily be considered the most stylish design of all the drives on test. It's not all looks either, the textured sides offer some grip so that you're much less likely to drop the M3, and a fairly wide base means it won't tip quite as easily either.
Performance is above average, but the M3 is still no match for the top contenders from Seagate and Verbatim. Unlike most of the other drives, the M3 Station does not include any additional software, but Samsung does at least provide a three-year warranty.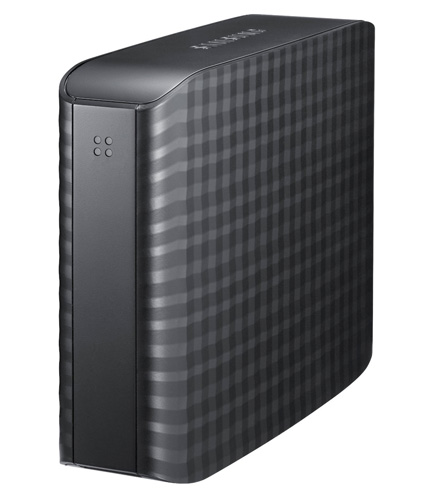 Reg Rating 75%
Price £110 (1TB), £120 (1.5TB), £130 (2TB)
More info Samsung
Seagate FreeAgent GoFlex Desk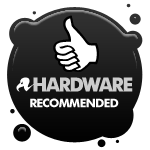 At first glance Seagate's offering looks fairly ordinary, but it has a neat trick. The base of these drives is actually a removable Sata to USB 3.0 adapter capable, accepting pretty much any Sata drive. I threw a Patriot Wildfire SSD on it and managed 170MB/s read/write. 
While the removable base is very useful once off the GoFlex, I wouldn't recommend actually standing this drive vertically unless you harbour some kind of unimaginable hatred for your data.
However, if you're careful, the GoFlex is an absolute bargain at £80 for 2TB – not to mention it's blazingly fast.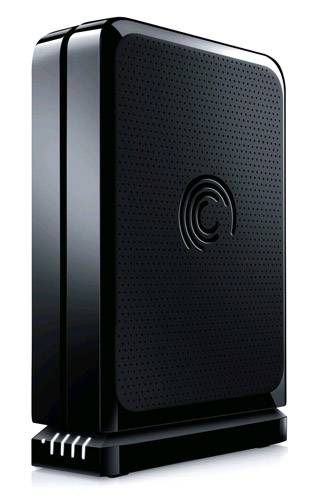 Reg Rating 90%
Price £80 (2TB), £130 (3TB)
More info Seagate