Verbatim USB 3.0 HDD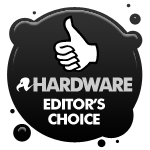 You might think that Verbatim and its to-the-point product naming – this one is actually called USB 3.0 Desktop Hard Drive – is an unlikely candidate for the fastest drive, but at 162MB/s read and 161MB/s write, it certainly is.
I have trouble faulting this drive at all, it's quiet and vibration is minimal, has a metal case and is priced very reasonably. The only real niggle is that from the factory Verbatim has partitioned the 3TB disk into 2 volumes of 2048GB and 746.5GB to allow use with legacy operating systems. For some this could be minor annoyance, yet the smaller capacity models aren't affected and the performance is top notch.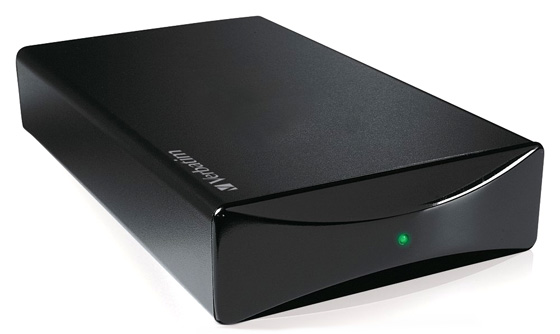 Reg Rating 90%
Price £55 (1TB), £70(1.5TB), £110 (2TB), £149 (3TB)
More info Verbatim
Western Digital My Book Essential

Alas, Western Digital's case design for the My Book line remains unspoilt by progress – the My Book Essential is just as unstable as any of its brethren when stood vertically. Usually My Book drives have some other unique or redeeming feature, but I'm sorry to say that this one doesn't, and performance is mediocre at best.
You do get WD SmartWare which is a sequential backup service akin to Apple's Time Machine and a two-year warranty though. It's not outrageously priced either, but the overall appeal of this drive is found wanting by a fair margin. ®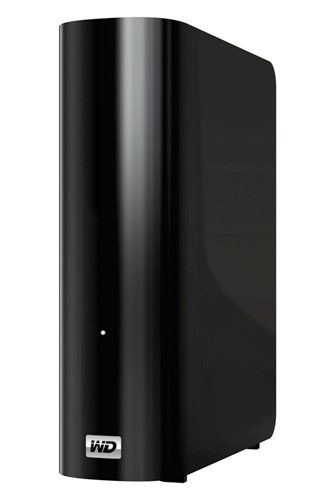 Reg Rating 75%
Price £80 (1TB), £100 (1.5TB), £120 (2TB), £180 (3TB)
More info Western Digital
Benchmark Tests
CrystalDiskMark 3 Results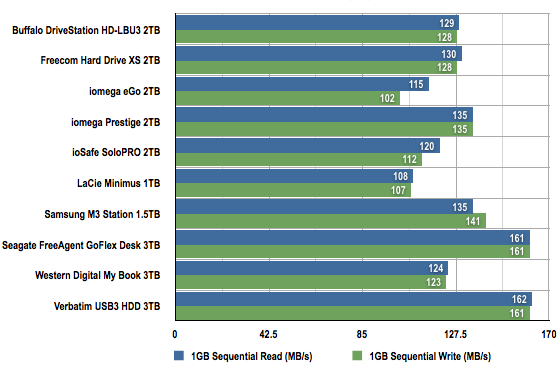 Data transfer speeds in Megabytes per Second (MB/s)
Longer bars are better