One of the dozen engineers who designed the original IBM PC, which celebrates its 30th anniversary on Friday, says that the reign of the personal computer is coming to an end.
"They're going the way of the vacuum tube, typewriter, vinyl records, CRT and incandescent light bulbs," writes IBM's Middle East and Africa CTO Mark Dean in a company blog post.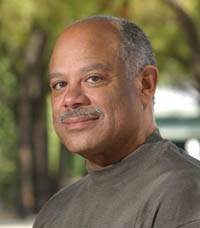 Mark Dean
"When I helped design the PC," Dean writes, "I didn't think I'd live long enough to witness its decline. But, while PCs will continue to be much-used devices, they're no longer at the leading edge of computing."
Dean, who now uses a tablet as his "primary computer", believes that computing is no longer centered around devices, but instead on people's interaction with them.
"These days," he writes, "it's becoming clear that innovation flourishes best not on devices but in the social spaces between them, where people and ideas meet and interact."
It is, of course, to be noted that Dean is toeing the company line. IBM is extricating itself from making devices, and through its Smarter Planet initiative is focusing more on outcomes and usage models than mere hardware.
Dean acknowledges this. "An essential part of our continuous transformation is a strategy of leaving commodity businesses and expanding in higher-value markets," he writes. "Over the past 10 years, in addition to leaving the PC business, we also exited disk drives and printers."
He might also have expanded his timeframe and mentioned typewriters, as well. IBM abandoned its market-leading IBM Selectric in 1986, having replaced it with the IBM – then Lexmark – Wheelwriter in 1984.
And now IBM – or, at least, one of its veteran execs – finds itself in agreement with Apple CEO Steve Jobs, who when unveiling the iPad 2, famously said that we're living in a post-PC world.
So long, PC. We hardly knew ye. ®