Apple Mac Mini 2011
Style over substance?
Review Last year's Mac Mini was a bit of a let-down. Sure, it got a nice redesign, with a gleaming metallic, low-profile chassis and a new HDMI port that seemed like a belated attempt to try and repurpose the Mini as a media centre system. However, the hardware inside it was actually downgraded, which meant that you were paying almost £650 for a low-spec desktop Mac that didn't even include a mouse and keyboard, let alone a monitor.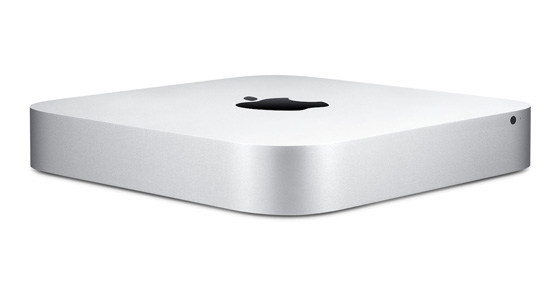 Apple's Mac Mini: the Core i5 upgrade was a long time coming
This year brings slightly better news, as the £529 base model has been reinstated and the adoption of the i5 processor brings a welcome performance boost. The basic model has a 2.3GHz Core i5 processor, 2GB RAM, 500GB hard disk and an integrated Intel HD 3000 graphics processor that shares 288MB of system memory. That doesn't leave a lot of memory for the graphically heavyweight Lion operating system, so 4GB really ought to be standard.
On test is the next model up, which does double the RAM to 4GB, as well as marginally increasing the speed to a 2.5GHz Core i5 processor. This model also gets a more powerful AMD Radeon HD6630M graphics processor that has 256MB of its own video memory. The bad news is that the price on this model has started to creep up again – £699 this time, which still seems steep given the lack of accessories – one accessory in particular, which I'll come to in a moment.
The £699 model can be further upgraded to a 2.7GHz Core i7 processor for an extra £80, and there's also the Lion Server model featuring a 2.0GHz i7, 4GB RAM and dual 500GB hard drives for £849.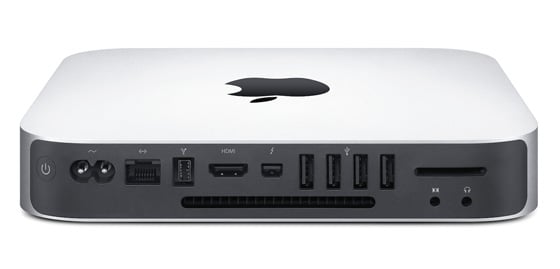 An HDMI to DVI adapter is included in the box and the DisplayPort option also works as a Thunderbolt interface
The graphics and processor performance of the £699 model do seem to justify Apple's claim that this model is twice as fast as its predecessor, although Apple's margin-padding use of a 5400RPM hard disk drags down the overall score a bit with PC Mark Vantage, as this machine was also set up with Boot Camp to run Windows 7 for the benchmarking tests.