Check out this giant iPhone 4, a tabletop LCD system that runs OS X and Windows 7. It's a PS3 too.
Benjamin Bachmeier's iTableous borrows its look from the popular Apple handset and even opts for the sought-after white design.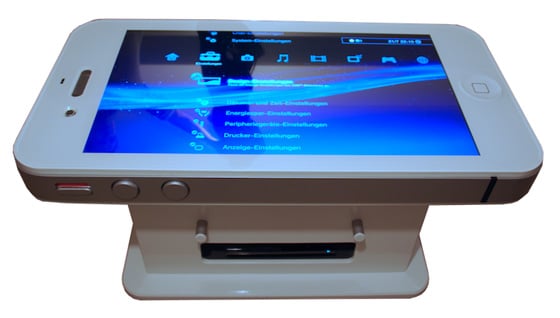 It puts a 5.7Mp HD camera and speakers in the same spots as the Apple hardware, as well as giant buttons and a range of ports including HDMI, USB 2.0 and a 30-pin connector for linking up a real iOS device.
Unfortunately, the machine doesn't support multi-touch, instead relying on a wireless keyboard and mouse to tackle navigation. That comes in pretty handy for when the device is tilted for a more traditional viewing experience.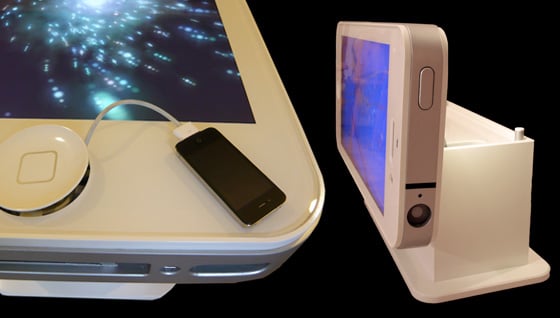 Powered by a 2GHz processor with 4GB Ram and a 500GB HDD, the iTableous is quite a nifty bit of kit and I'm sure Benjamin's giant iPhone is the envy of many an Apple fanboy. Sony ones too: Ben's built a PS3 in too.
For further images and details on how it was made, have a ganders at Bachmeier's website. ®