Analysts have predicted grim times for the PlayStation Vita, with Sony set to lose money on every unit it sells.
SMBC Nikko Securities analyst Kazuharu Miura reckons the company will sell 2.5 million Vita units by the end of March 2012, but will lose roughly ¥5000 (£40) on each unit, Bloomburg Japan reports.
Miura said the losses could drop to ¥2500 by 2013, but insists these figures are totally dependant on the software Sony launches with the device, a view shared by other market watchers.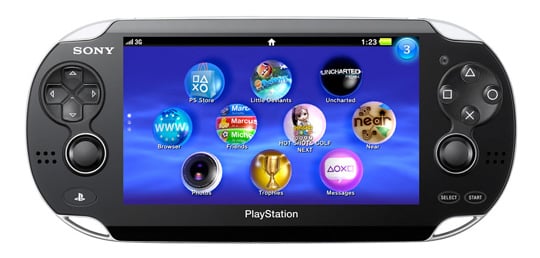 Ace Securities analyst Hideki Yasuda said it will be difficult for game-makers to work with a system that has no guarantee of success, so until the device gets a public reaction, developers will be wary. Yasuda also thinks the system has a resolution too advanced to create games quickly, extending development times and making it even longer before good punter-pulling content arrives.
Not shaping up too well for Sony then. Even developers are throwing their hat in the ring, claiming Sony is heading for a costly launch that has little chance of success, GamesIndustry reports.
But Sony is no stranger to losing money on its hardware. For years the company was down on the dollar for every PlayStation 3 unit sold. Fortunes eventually turned around there, though.
But it's handheld consoles we're talking about here, which have taken a battering from the mobile-gaming industry recently. To put things in perspective, the 2.5m Vita units predicted to sell in Q1 2012 is a drop in the ocean compared to the 16.24m iPhone 4s and 7.3m iPads that Apple pushed out in Q1 this year - even more so if you add in iPod Touch figures and sales of Android smartphones.
With a launch price of £280 - albeit for a 3G and Wi-Fi model - the Vita's price point could be a stickler too, but if Sony will in fact be losing money on the console already, by how much can it genuinely afford to lower the price by? Following Nintendo with extreme price cuts may not be a viable option.
The Sony PlayStation Vita will launch in Japan around Christmas. It ships over here in early 2012. ®