Two men have been banged up for four years apiece, after unsuccessfully inciting violent disorder on Facebook.
Jordan Blackshaw, 20, of Vale Road in Marston near Northwich and Perry Sutcliffe-Keenan, 22, of Richmond Avenue, Warrington, were handed the harsh sentences at Chester Crown Court yesterday.
"If we cast our minds back just a few days to last week and recall the way in which technology was used to spread incitement and bring people together to commit acts of criminality it is easy to understand the four-year sentences that were handed down in court today," said Chester police assistant chief constable Phil Thompson.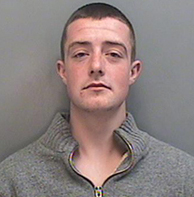 Jordon Blackshaw
"In Cheshire, we quickly recognised the impact of the situation on our communities and the way in which social media was being used to promote and incite behaviour that would strike fear in to the hearts of our communities."
The court hoped that the hefty sentences would deter others from writing similar stupid posts on social networks.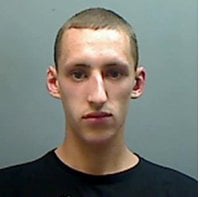 Perry Sutcliffe-Keenan
"Officers took swift action against those people who have been using Facebook and other social media sites to incite disorder," added Thompson.
"The sentences passed down today recognise how technology can be abused to incite criminal activity and send a strong message to potential troublemakers about the extent to which ordinary people value safety and order in their lives and their communities. Anyone who seeks to undermine that will face the full force of the law."
The two men pleaded guilty under sections 44 (intentionally encouraging or assisting an offence) and 46 (encouraging or assisting offences believing one or more will be committed) of the Serious Crime Act.
However, neither Blackshaw or Sutcliffe-Keenan were successful in their efforts to incite a riot in their home towns, after posting "events" and "pages" on Facebook.
The Crown Prosecution Service told the BBC that Blackshaw had called on Facebookers who were members of the "Mob Hill Massive Northwich Lootin'" group to "Smash d[o]wn in Northwich Town".
That group has now been removed from Facebook.
The event created by Blackshaw urged people to meet on the afternoon of 9 August "behind maccies" – understood to mean the McDonald's fast food joint – in Northwich town centre.
He also posted the first comment on the page, declaring: "We'll need to get this kickin off all over."
Only the police turned up at Maccie-D's, however, and Blackshaw was promptly arrested.
Sutcliffe-Keenan, meanwhile, created a Facebook page calling on people to "riot" on 10 August. His message went out to 400 contacts on the site, but he took down the page the following morning, claiming the post had been a joke.
Similarly, no rioting took place as a result of Sutcliffe-Keenan inciting people to do exactly that in his home town of Warrington.
But both men were handed tough sentences yesterday for their actions on Facebook.
Their profiles no longer exist on the social network. But inevitably, a page in support of the pair has already appeared on Facebook.
The "Free Jordan Blackshaw & Perry Sutcliffe-Keenan" page currently has 20 people who "like" it.
However, many of the posts on the site are heavily abusive comments. So presumably the Facebook police will see this and take down the page.
There's also a separate page urging Facebookers to campaign "Against Jail Sentences for Rioters & Looters".
It currently has one solitary fan. ®
[We submit for your consideration the term 'flashplod' for a planned flashmob event where only police turn up - apparently now quite common - ed]