First Look By the time the Range Rover Evoque is launched in September, Land Rover expects to be producing one every seven seconds from its Halewood factory, which should leave you in no doubt as to how important Range Rover views its first step into true mainstream motoring.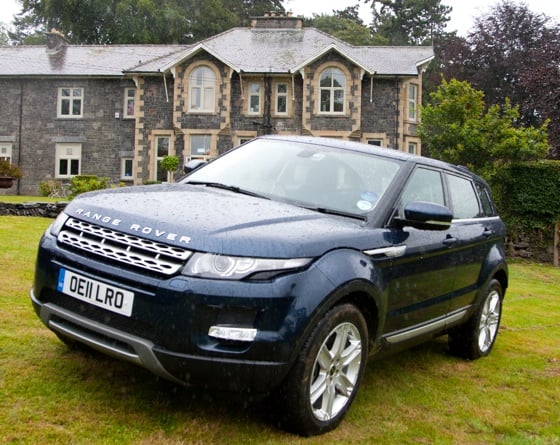 Land Rover's Range Rover Evoque Si4: bit on the gorgeous side
There are two body styles available: a more conservative five-door and a flash three-door Coupé. There's no doubt which looks better, although the five-door is the more practical option, besides having a more airy-feeling cabin.
The Evoque Coupé destroys the Freelander for looks: the squat, muscular front end, paired with aggressively rising shoulder and the raking windscreen combine to produce a sharp, purposeful front-end that encourages other drivers to move over as you approach.
And approach it does. I drove both the Coupé and five-door versions of the Si4, which has a 2.0 litre turbocharged petrol engine nestled under the clamshell bonnet, producing 240bhp and capable of dispatching 0-60 in a shade over seven seconds.
Push the accelerator into the carpet and you're rewarded with a sharp growl from the engine and a feeling of very swift, if not quite biblical, acceleration. Give it a merely medium amount of welly and the Evoque powers onto motorways effortlessly, enough to take you to license-endangering speeds with an absolute minimum of fanfare.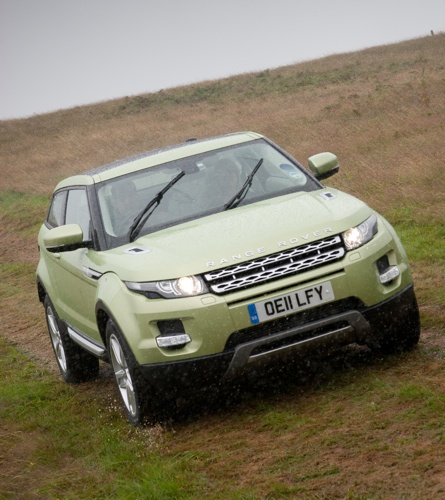 Welsh hillsides? No worries
The drawback of such capable performance is merely middling economy: a claimed 23.7mpg around town, and just over 40mpg on motorways.
Manual models are available - there's even a front-wheel drive only diesel - but the Si4 I drove has a six-speed automatic gearbox. The drive selector knob slides up out of the centre console when you start the car; turn it to S and the instrument panel glows red.