Are these handsets behind placed in palettes by workers in cleanroom clothing - aka bunny suits - actually iPhone 5s?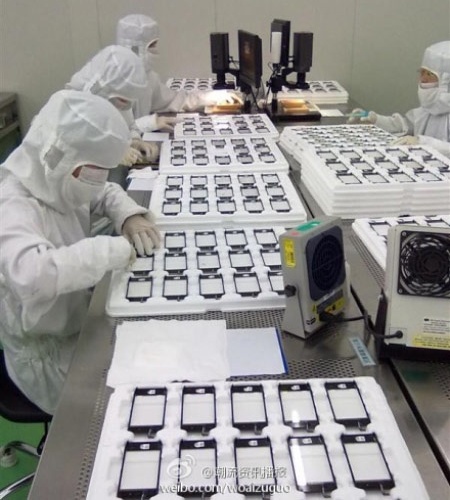 A Chinese Twitter post relayed by a Vietnamese website claims they are, and that the snap is proof the new handsel will sport a larger display - hence the seeminly more narrow bezel - than its predecessor.
Some observers have also suggested the snap is a sign that the new handset will also sport a wider, touch-sensitive Home button which will be able to recognise gestures.
Alas all such speculation is based on blowing up the snap beyond the point at which pixellation starts to obscure detail.
Maybe it is a new Home button. Maybe it isn't.
Maybe it's not the iPhone 5 at all.
All will be revealed in the coming months. ®