We at the El Reg Special Projects Bureau are delighted to welcome the OpenPilot initiative aboard our Low Orbit Helium Assisted Navigator (LOHAN) programme.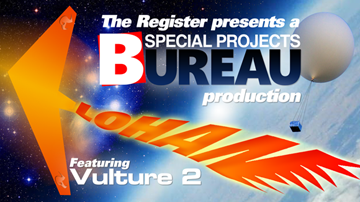 The chaps from OpenPilot got in touch to say they reckoned their CopterControl board (pictured below) could do the job of guiding the Vulture 2 aircraft back to terra firma following its high-altitude, rocket-powered departure from the LOHAN launch platform.
In case you're not up to speed on just how the launch bit might work, there are some initial reader thoughts right here.
Once it's burnt its rocket propellant, the Vulture 2 will return to Earth under autopilot control. There are a few Unmanned Aerial Vehicle (UAV) systems out there, but OpenPilot's open source credentials tickled our inner geek.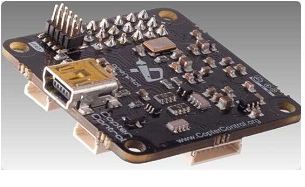 The blurb explains: "OpenPilot is a next-generation Open Source UAV autopilot, it is a highly capable platform for multi-rotor craft, helicopters as well as fixed wing aircraft. It has been designed from the ground up by a community of passionate developers from around the globe, its core design principals are of quality and ease of use.
"Simplicity does not come with any compromises either: with no hard-coded settings, a complete flight plan scripting language and other powerful features, OpenPilot is an extremely capable UAV autopilot platform."
Here's an example of what OpenPilot can do, in this case stabilising a Zagi flying wing:
OpenPilot's Gary Mortimer described his fellow developers as "very excited" to get to grips with LOHAN and her mighty orbs. He noted: "Several technical issues face the team not least of which is the lack of atmosphere for flying surfaces to grab hold of."
Accordingly, Gary reckons he's going to need plenty of developers to chip in their expertise for the task ahead. If you fancy getting involved, contact OpenPilot here. ®