Ten... outdoor gadgets
Don't leave base without them
Product Round-up Experiencing the great outdoors is fundamentally about escaping the trappings of modern life – leaving all the gadgets and gizmos we carry around at home – right?
Well, maybe not – as there's a mountain of technology ready to enhance, rather than detract from your chosen outdoor pursuit, however extreme or placid. To document and record; advise on progress; predict conditions or vitally save your neck when it all goes wrong, there's a gadget that'll do the trick.
Below is a selection of trek tech for a huge sweep of activities, whether you get your outdoor kicks all year-round or just in the milder months.
Garmin Forerunner 610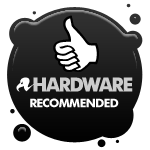 With a nifty touchscreen that works through gloves – and didn't get hampered too badly by my copious sweatings – this runners' watch has most requirements covered. A strap around the torso monitors heartbeat wirelessly, it locates GPS satellites neatly when used outside, while a relentlessly bloodthirsty virtual competitor tries to intimidate you. Note to those who need encouragement: stick him on slow and you'll feel like Usain on every run. It has delightfully simple magnetic charging cradle and, moreover, it retains a charge for days. Plugged in to a computer, all your vital data is accessible along with GPS mapping. Probably one for committed runners only, yet anyone interested in fitness who spends a lot of time in wilderness locations will find plenty to enjoy.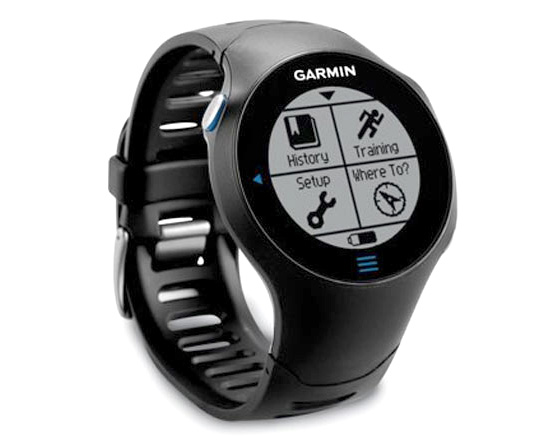 Reg Rating 85%
Price £330
More info Garmin
Knog Nerd 12

The Knog's funky, simplistic, Australian design gives it an element of non-geek appeal. It works immediately straight out of the box, without the need for complicated configuration, and can store separate data for two bikes, again without fuss. The 12 functions include trip distance, average speed, a 12/24 hour clock and relative speed (displayed as a graph of current speed against average speed). It's not for serious cyclists who want to monitor their fitness and performance; yet with a decent backlight and 100 per cent waterproof rating, it'll take a whole lot of punishment and would complement any casual biker's weekend trip very well.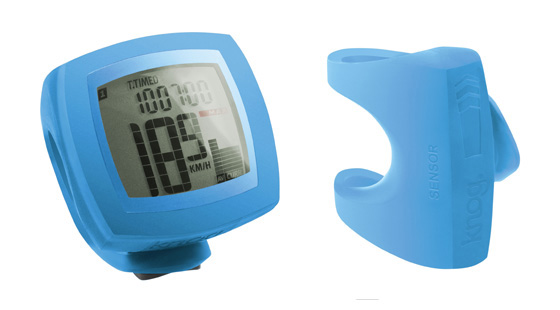 Reg Rating 75%
Price £62
More info Knog