Ten... outdoor gadgets
Don't leave base without them
---
Liquid Image Impact HD720P

Liquid image is onto a good thing with its product design. While other companies insist on strapping cameras to chests, helmets, surfboards and bikes, these clever people have taken a miniature camera and wedged it inside a face-mask, right between the eyes. So off-road bikers, skiers and, most impressively, divers, can get a near-as-dammit point-of-view shot that frames up nicely every time – just make sure you look at the best stuff! It shoots 720p video with 1080p arriving in autumn, the camera captures plenty of detail onto a MicroSD card, and there's half-decent audio recording as well. No, it won't win awards for colour reproduction, but as a simple and pain-free way to record your fun it's hard to beat.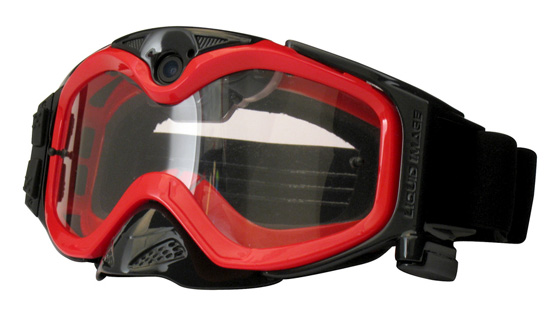 Oregon Scientific BAR808 Solar Weather Station Advanced

Mountains and moors are notoriously difficult areas for weather prediction, and forecasts – radio, TV or Internet-based – are often not localized enough for your needs. The BAR808 is certainly no crystal ball, but it will give you an idea of what to expect over the next 12-24 hours. Place the separate wireless sensor outside your tent and you'll have accurate temperature and humidity measurements with arrows indicating future change. With a slight nod to ecology, the unit's 3 batteries remain unused when the built-in solar panels have enough light to take over. Moon phase information and extreme weather warnings complete this worthwhile package.