Geek Treat of the Week Leaving your gadgets plugged in and charging has two drawbacks. One, you continue to draw juice when you don't need it, to the general detriment of life on Earth. Second, it hardly helps with battery life.
As an HTC Desire HD owner, it's the latter I worry about. Even with a perfectly healthy battery, the time between charges is alarmingly brief.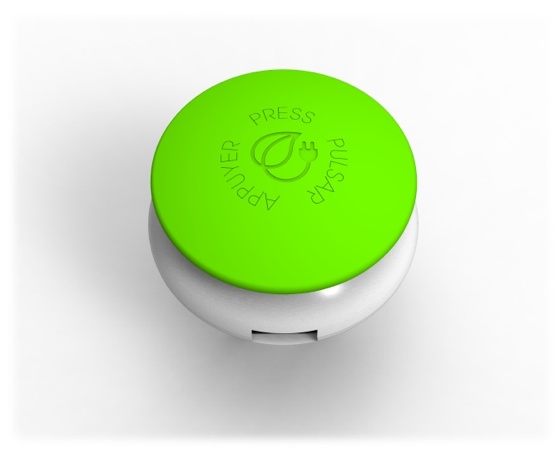 Enter the Green Zero MushRoom USB mains charger, complete with biodegradable recycled tubular card packaging. The idea behind this literally green gadget is simple: plug it in and it charges until your device is sated, then it cuts off the juice.
This means CO2 emissions are reduced. Apparently if all the 70-odd million chargers in use worldwide were swapped out for Green Zeros it would save 47 million tons of carbon dioxide a year.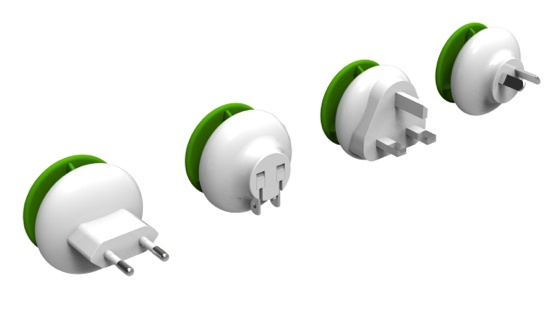 Make sure you choose the right one
It seems to work too. As soon as the charge indicator on my HD hit 100 per cent, the charging icon vanished. Push the green rubber mushroom button - cunningly designed for foot activation so you don't waste energy bending down - and charging resumes.
Does it extend battery life? Ask me in 12 months' time.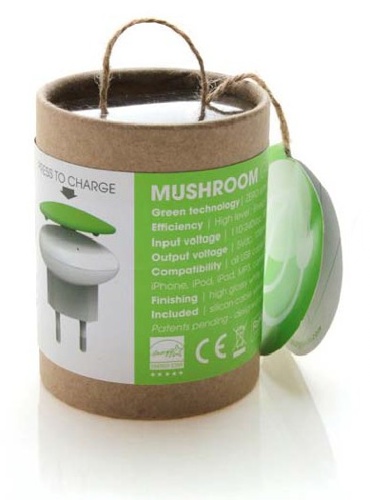 The box is recyclable
What it does do is provide reassurance if you are worried about charging a device at night or when you are out of the house. We've all heard those stories of gadget batteries exploding, melting or erupting into sheets of volcanic flame.
The space under the cap of the mushroom acts as a cable tidy - aesthetically more pleasing if you wrap an Apple-white USB cable around it - but Osun doesn't supply any cables. That's not surprising with a third of the world wanting Mini USB, a third Micro USB and all the rest Apple's connector.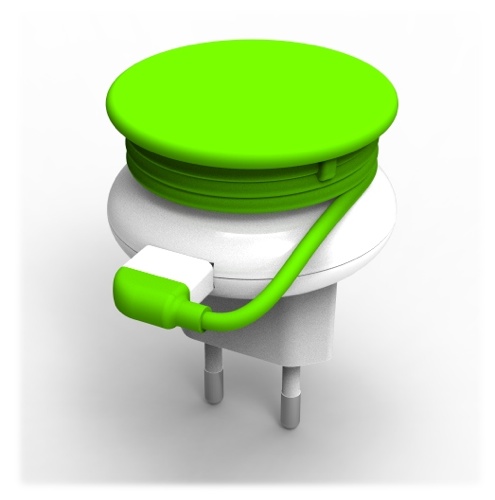 It's a wrap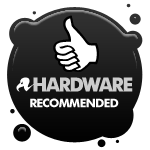 Technical qualities aside, it's a well-made and rather attractive little unit, a selling point in itself in these painfully design obsessed times.
The MushRoom is only just starting to filter into UK retail channels but you can expect to pay something in the region of £15 for one. Not exactly cheap I grant you, but the cutting edge of eco-consciousness seldom is. ®
Geek Treat of the Week is published every Monday. Got a gadget in mind you'd like us to consider? Please let us know
More Geek Treats

Audio Technica
ANC7b
Audio Pro WF100
wireless streamer
Mackie
Onyx Blackjack
Mobee
Magic Charger
Ion Audio
iCade

Osun MushRoom Green Zero USB charger
Handy eco-friendly AC charger that stops drawing power when your gadget is fully topped up