This article is more than 1 year old
Cerberus
Three-headed smartphone protection
Android App of the Week We've all lost our phone at one time or another. Actually, that's a lie - I've never lost my phone, wallet or car keys in my life. But assuming that to err is indeed human, Cerberus provides a simple, reliable and fairly cheap way to locate and, if necessary, disable your Android pride and joy.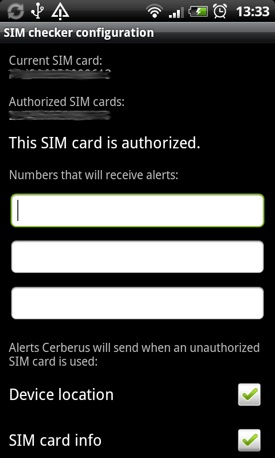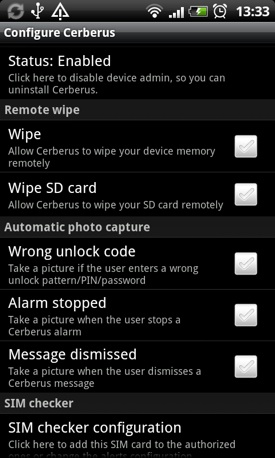 The Sims, the settings (right)
Install the app and once you've set up a user ID and password, you can log in through a web browser and locate your handset in Google Maps. If your handset's GPS pick-up is off, the app will switch it on for pinpoint accuracy, only falling back on a cellular location if it can't get a satellite fix.
As well as a location fix you can use Cerberus to remotely wipe your phone's data - either the SD card or the full smash. These functions have to be first enabled from within the app to avoid accidental Data Armageddon if you pick the wrong option from the web browser menu.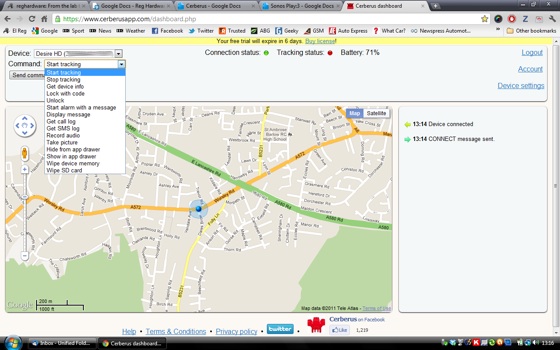 Locate your phone
You can also lock your phone remotely, ask it to take a picture with its camera which is then emailed to you, read any SMS messages on it, see recent call activity, and trigger an alarm to help locate the sofa you have lost it down the back of.
Compulsive eavesdroppers can record up to five minutes of audio and play the results back in a browser. If you phone has a front-facing camera, it can also be tasked to send you a snap if someone enters an incorrect unlock code. Say cheese, you thieving sod.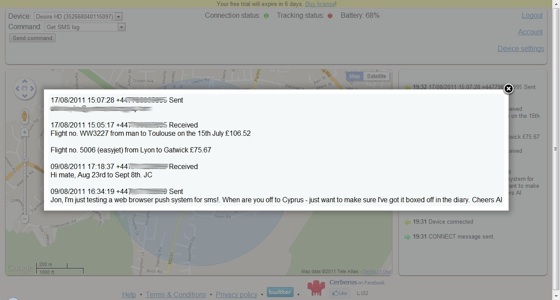 Read your text messages remotely...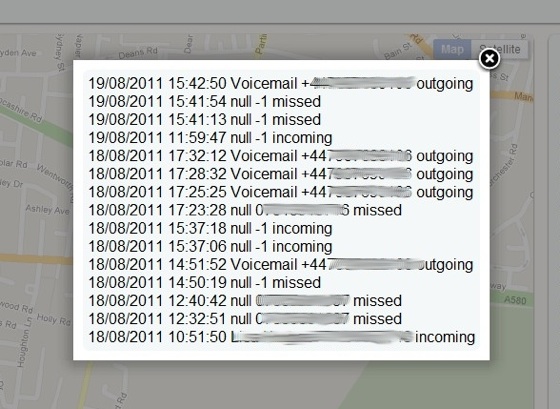 ...and log recent - possibly unauthorised - calls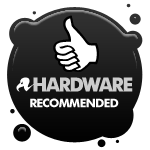 If the phone has no data link - the Achilles' heel of many location and security apps - instructions can be sent by SMS. The app also supports up to five devices at a time. Run it on a rooted handset and the creators reckon the only way to disable it is to flash a new Rom.
The final appealing features are the option to let you know, by SMS, if someone tries to use an unauthorised Sim card in your handset, and the seven-day free trial. ®
Size 488KB
App2SD No

We make our choice of the best Android smartphone and tablet downloads every Tuesday. It you think there's an app we should be considering, please let us know.
More Android App of the Week Winners

DeskSMS
RunPee
Dual File
Manager XT
Historypin
NASA

Cerberus
Locate your lost or stolen Android phone - and zap the contents if you need to.