Nuke plant shut down after US earthquake
Diesel backups kick in
A strong earthquake with its epicenter in central Virgina has caused two nuclear reactors at Louisa County's 1,806 megawatt, two-unit North Anna Power Station to be automatically taken offline.
According to the US Geological Survey, the quake was given a preliminary magnitude of 5.8, though some reports have upgraded it to 5.9. At its epicenter, the quake occurred at 01:51:04pm Eastern time, occurring 6 kilometers (3.7 miles) beneath the rolling hills of central Virginia, less than a dozen miles from the North Anna plant.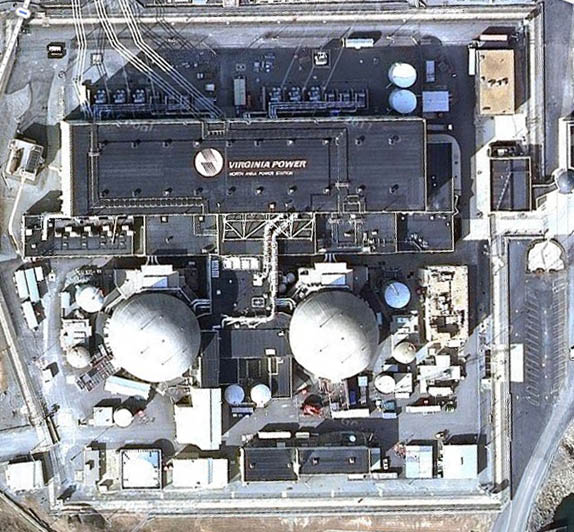 The North Anna Power Station, shut down after Tuesday's earthquake (source: Google Maps)
The Wall Street Journal reports that federal officials informed them of the plant's two reactors being shut down after the temblor, and that power was being supplied by four diesel-powered backup generators, presumably powering the pumps that keep the reactors' cooling systems within operating norms.
The quake – which occurred in an area of ancient quake activity, but not recently known for such strong earthquakes – was felt as far north as New England, according to The New York Times. Several buildings in New York City were evacuated.
In Washington DC – where, the NYT reports, thousands took to the streets during and after the 30-second quake – the White House and the halls of Congress were evacuated.
"There is reportedly concern that the Washington Monument is tilting," adds Fox News. ®