Apple MacBook Pro 17in 2011
Flagship quad-core notebook
Review A slap across the face is what I need. It's the only language I understand. My problem is that I have played with too many Apple MacBooks over the past 18 months. They were starting to look similar, a little standard perhaps, maybe even ordinary.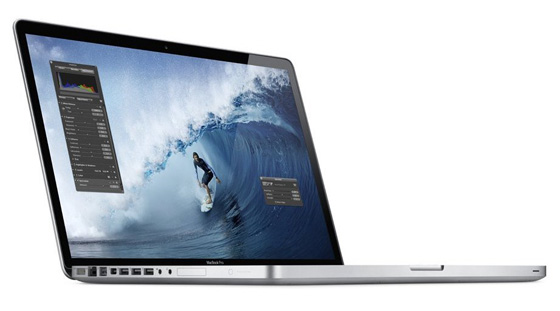 Quad core as standard: Apple's 17in MacBook Pro
So I took another peek at the colourful new HP Pavilion notebook I'd bought as my daughter's going-to-uni present. Bendy plastic case, standard WXGA screen, power supply transformer weighs a ton - now THAT'S a standard notebook.
Back in the office, I lift open the MacBook Pro 17in case and... Slap. This is no ordinary laptop. It is an exceptional one.
It's only with your face smarting that you realise what a beautiful feat of engineering the MacBook Pro is. It is encased in a single piece of seamless aluminium, so as well as not collecting dust in the cracks it doesn't have, it doesn't creak or squeak when you pick it up, open and close it, balance it on your knees and so on.
At nearly 3kg, it's hardly the lightest notebook in the world but it is perfectly weighted. Try it for yourself at a Mac dealer: just place the MacBook Pro on a desk and lift open the lid with one hand. Any other notebook will tip backwards, but the MacBook Pro stays put. Nor is there a clumsy clasp to manipulate: when you close the clamshell, it stays shut with the help of magnets.
Don't worry, I don't intend boring you by repeating my fan-boi review of the 15in edition of Apple's previous range of MacBook Pros. The razor-sharp screen quality, the safety-first magnetic mains power connector, the superb feel of the keyboard and trackpad - it's all here in the newer 17in model too.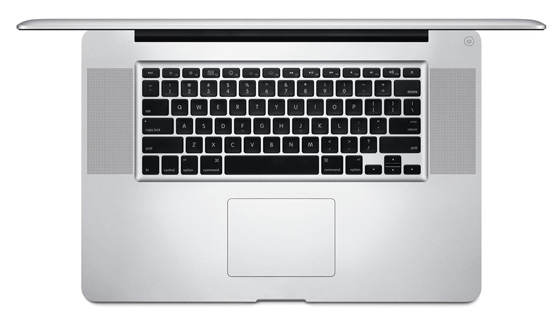 The Magic Trackpad is particularly Lion-friendly, supporting a wide range of multi-touch gestures.
But allow me to praise Apple for its power supply design, featuring a flat transformer and a full two metres of cable between the transformer and the computer, and another metre in the other direction to the mains socket. I have used too many notebooks with a heavy and hideous 'dead rat' style of transformer housebrick hanging halfway down the back of a desk, constantly tugging the plug away from the computer. By contrast, the MacBook Pro's shiny white transformer sits safely on the floor.