Samsung says Apple lifted iPad from Kubrick's 2001
'I'm sorry, Dave. I'm afraid I can't run Adobe Flash'
In courts across the world, Apple has accused Samsung of pilfering ideas from the brains of Jobsian fondleslab engineers. And Samsung has now responded by accusing Apple of pilfering ideas from the brain of Stanley Kubrick.
As noticed by inveterate Android watcher Florian Mueller, Samsung recently filed a court brief in opposition to Apple's efforts to bar the sale of Samsung's Android tablets in the US, and at one point, the opposition brief cites 2001: A Space Odyssey as prior art for one of the patents Apple is waving at the court.
Samsung points the court to a YouTube clip from the 1968 film where fictional astronauts Bowman and Poole turn their attention to a video playing on pair of machines that look an awful lot like modern day tablet computers. The company even supplies the court with a still image: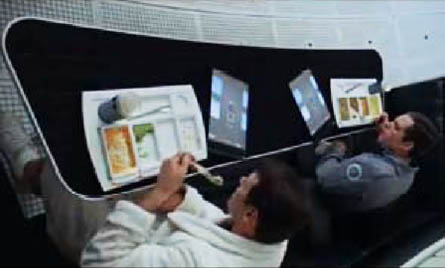 Bowman and Poole and their fondleslabs
"As with the design claimed by the [Apple patent], the tablet disclosed in the clip has an overall rectangular shape with a dominant display screen, narrow borders, a predominately flat front surface, a flat back surface (which is evident because the tablets are lying flat on the table's surface), and a thin form factor," Samsung said.
The court filing did not include the following unverified outtake from the Kubrick classic: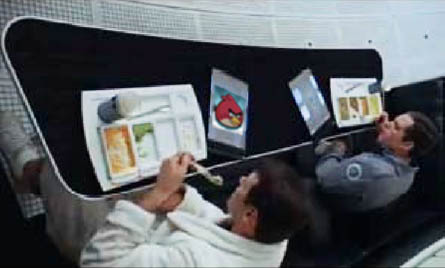 Hal gets Angry
Apple did not respond to a request for comment. But this is because we didn't send one. ®