This article is more than 1 year old
LG to demo mouse with diddy doc scanner
The mouse that roared scanned
Remember those handheld documents scanners that became all the rage in the late 1980s? LG is bringing them back, kind of, by building scanner tech into… a mouse.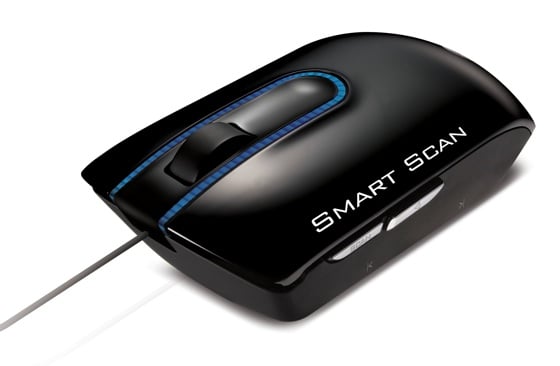 The LSM-100 comes with software able to convert pictures of letters into text files - hopefully with rather better accuracy than its 20th Century forebears - and to stitch separate scans into the bigger picture.
Just press the Scan key on the left side of the mouse and whatever you're pushing the gadget over will be scanned.
There's no word on the LSM-100's pricing or availability - LG will be saying more at the IFA consumer electronics show next week.
Update
As various readers have pointed out, despite LG silence on the matter, the LSM-100 is already out in the UK. Want one? Interact with your favourite technology hardware reseller. ®