Motorola pitches Qwerty smartphone at FaceTweeters
Fire off your updates
---
Here's the Motorola Fire, the "budget-friendly" Android 2.3 smartphone the company will be bringing to Blighty in the coming months.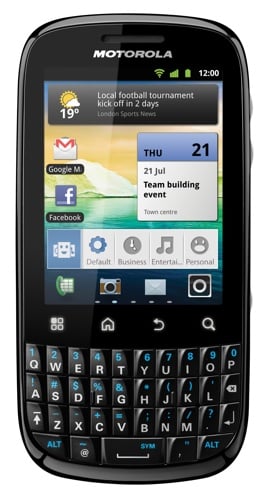 The pic tells you most of what else you need to know about the handset, but it doesn't reveal the 3Mp camera, 802.11n Wi-Fi connectivity, assisted GPS pick-up, and dual-band HSDPA 3G and quad-band GSM/Edge network linkage.
It doesn't tell you the screen size, either: 2.8in, 320 x 480, in point of fact.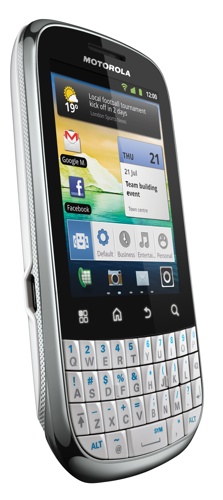 The battery is good for eight hours' talk time, Moto claimed, and will last for up to 30 days on stand-by.
Basically, Fire is a FaceTweet phone, and will be pitched at avid social networkers. ®