Samsung gets alphabetical with its smartphones
Handsets now Young, Magical, Wonder or Refined
---
Samsung has followed in Nokia's recent footsteps by launching fresh devices alongside a new labelling strategy which aims to organise its products into a more logical system.
The four new smartphones - the Galaxy M Pro, Galaxy W, Galaxy Y and Galaxy Y Pro - all run on Android 2.3 Gingerbread and sport the new categorisation tags.
The Galaxy W, is one of Samsung's "Wonder" phones, part of a range that represents stylish handsets - models that perhaps compromise performance in favour of fashion. This 1.4GHz handset packs a 3.7in touchscreen and features a range of gaming, social and music hubs.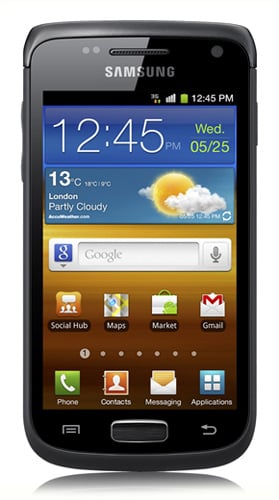 Next up is the Samsung Galaxy M Pro, slotting into the "Magical" range of products. These are set to be high performance models that come at a more affordable price point. Any device sporting the "Pro" name means a Qwerty keyboard is present too, says Samsung. The M Pro has a 1GHz processor and a 2.6in LCD display.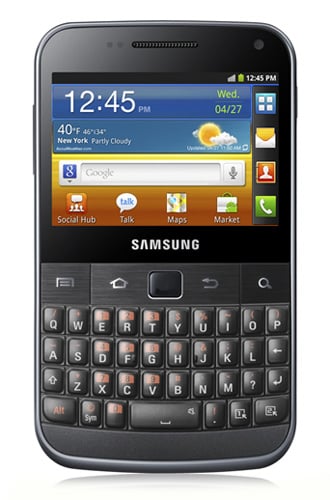 Then there's the Galaxy Y and Y Pro, with both siting in the company's "Young" range. These are all entry models for emerging markets, or inexpensive sets for younger audiences. The Galaxy Y runs on a 832MHz processor with a 3in display, while it's 2.6in-display bearing Pro brother includes the Qwerty keyboard and a premium version of Samsung's Social Hub.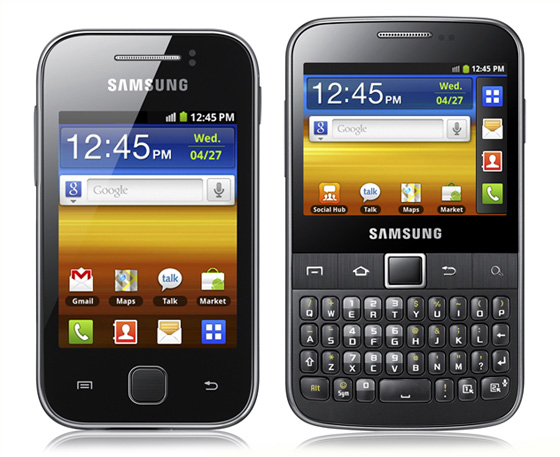 Other categories includes the "Super Smart" S range, which represents Samsung's premium products, such as the Samsung Galaxy S R. In case you're wondering, the R stands for "royal/refined". Other descriptive letters and words you may see include "plus", which shows the device is an upgrade from an existing model, and LTE, which indicates compatibility with future 4G connectivity standards.
All prices and availability on the aforementioned devices remain unannounced, but we'll update you as and when. ®