How to... re-energise your Android smartphone's OS
Customise your phone with CynanogenMod
Generally, users have two beefs with Android. One, handsets often don't get updated when a new version of the OS rolls out from the Chocolate Factory, and, two, many of the bespoke overlays and ROMs cooked up by handset makers and telecos are more akin to painting a moustache on the Mona Lisa than adding anything of value to the user experience.
Luckily, you can fix both these problem, and fix them quite easily by installing a new ROM to replace the entire operating system with a better version. There are several out there, some generic, others coded for specific handsets. Probably the best one is CyanogenMod.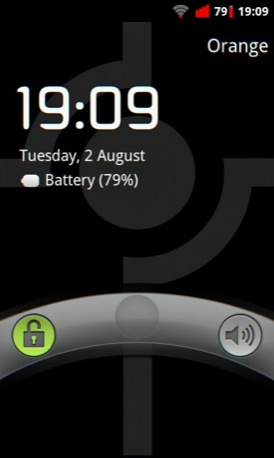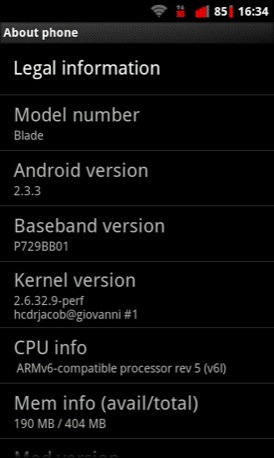 CyanogenMod: revamp your Android
The latest version - at the time of writing; updates are frequent - is CM7. It's available for a wide range of devices, including HTC's Desire and Desire HD; Samsung's Galaxy S; and even Dixons/Advent's Vega tablet. There's a visual list of supported handsets on the CM website. I installed it on an Orange San Francisco - aka ZTE Blade - kindly lent to me by Orange.
I had toyed with the idea of sticking it on my own Desire HD but since that was already running Android 2.3.3, on which CM7 is based, there was little to be gained and I was haunted by fears of bricking my main phone. When it comes to phone operating systems I'm with Oddball: I only ride 'em, I don't know what makes 'em work.
The San Fran is in many ways the ideal candidate for a fresh ROM install. Currently, it's lumbered with Android 2.1 and has a rather unattractive Orange - in both origin and hue - UI. It is also network-locked.
A shiny new ROM should improve things on all fronts and let you get the most from a handset that for £100 and with a 3.5in, 480 x 800 screen is still a bargain. Fingers crossed that when the £150 Orange Monte Carlo arrives - it's expected imminently - Orange will make the San Fran ever cheaper.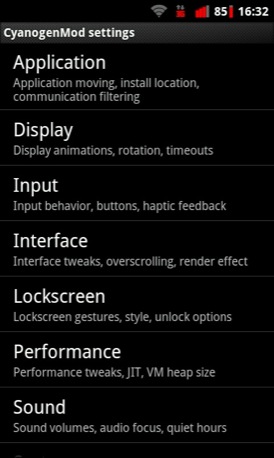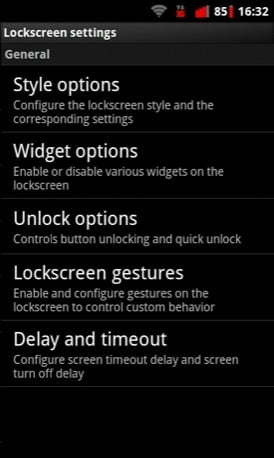 Settings a-plenty
I don't want to get too bogged down in how I got CyanogenMod onto my San Francisco because there are dozens of walk-throughs on the net. In a nutshell, you need to root your phone, install ClockworkMod Recovery (CMR), download your chosen new ROM as a Zip file, stick it on your SD card and then install it using CMR.