Installing CyanogenMod
CMR now has a front end called Rom Manager which you can download from the Market. You can install CMR directly from the app as well as perform back-ups of your existing ROM. Cough up £3.60 for the Advanced version of Rom Manager and you can use it to search for and download ROMs direct to your handset, and check for OTA updates.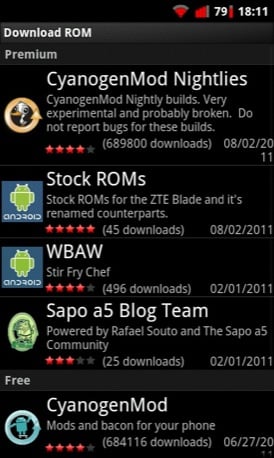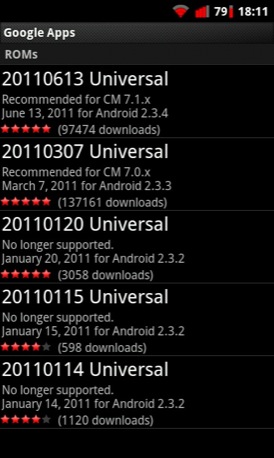 Rom Manager (left)handles your firmware - but Google Apps are separate (right)
A certain amount of trial and error may be needed to find the right ROM - I started with Cyanogen 7.0.3 but that stuck me on the boot screen. So did 7.0.2, but 7.0.0 worked a treat. If I had read the CyanogenMod Blade Wiki, I'd have noticed that you need 7.0.0 for first-gen Blades like mine. Doh.
Moral: RTFM.
Again, because I'm a boob and didn't read the instructions properly, I ended up with no Google apps. What you need to do is have them on your SD card in a separate Zip and then install that Zip using CMR. The first time I tried this the Zip wouldn't install. So I downloaded the same Zip again and it worked. Go figure.
So, what can you expect once you've got CM7 up and running on your phone? Don't expect any massive increase in speed because, frankly, there isn't much in it. Yes, CM7 felt a little faster in the UI but the handset didn't suddenly become a Galaxy S.
You should also see an increase in system storage. Out of the box, the Orange install showed 160MB free. CM7 gave me 195MB thanks to the removal of some Orange stuff and only installing the Google apps I wanted. Don't expect Flash support - the San Fran's chip is ARMv6 so Flash is out of the question no matter what you do to the operating system.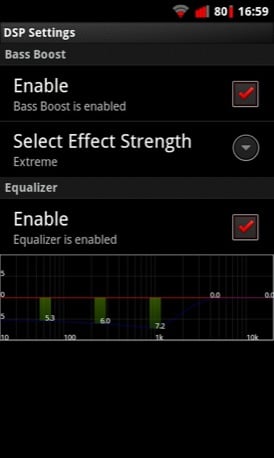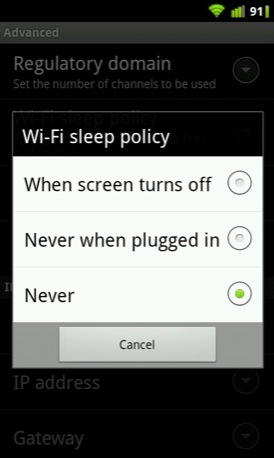 Tweak your phone's DSP and Wi-Fi radio
What you will get is some useful additional functionality over and above that of a stock Android ROM. My favourite is the lock screen gestures feature, which lets you assign a function - launching your e-mail client, say - to a specific pattern traced onto the lock screen. To keep your gestures secret you can remove the tell-tale yellow trace line.
Similar topics