TV tuner specialist Elgato has come up with a plug-on Freeview pick-up for the iPad 2.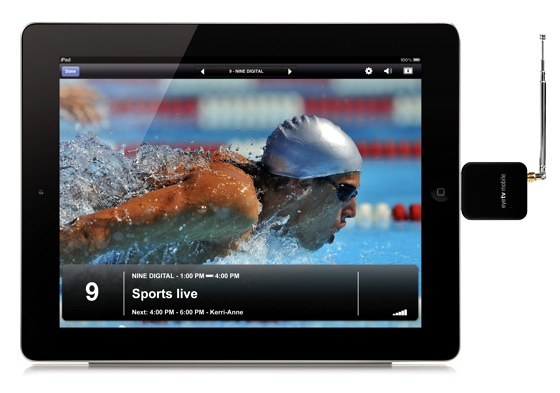 The diminutive dongle - called the EyeTV Mobile - clips onto the popular fondleslab's dock connector and pulls down digital TV signals through a telescopic micro-antenna.
Power comes from its own on-board battery, charged over a separate USB connection.
Not just Freeview - it'll work with any MPEG 2 streams sent out over DVB-T. Alas, it doesn't support Freeview HD/DVB-T2.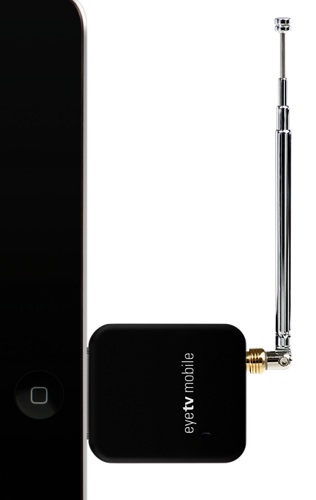 EyeTV Mobile will be out at the end of September for just under £100. ®