This article is more than 1 year old
Apple's iTunes Match music service goes beta
Sorry, world+dog: US developers only
Apple's iTunes Match service – which, as its name implies, matches your music collection with tunes in Apple's iCloud – has gone beta to US developers.
As reported by MacRumors and others, the announcement came in an email message to developers on Monday evening. To take advantage of the beta, devs will have to subscribe to the service – $24.99 per year – but they'll have access to iTunes Match during the beta period, plus have an extra three months added to their subscription.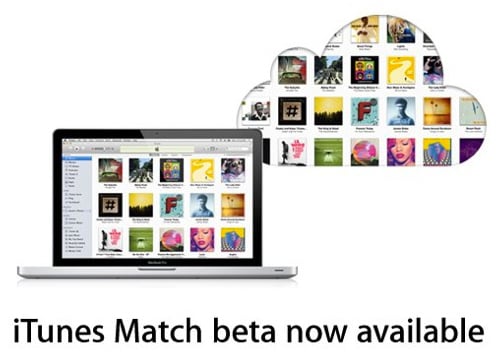 iTunes Match has a more-efficient model than similar your-music-in-the-cloud services offered by Amaxon and Google, which require that you upload your entire music library to Amazon or Google's servers, a chore that can take an inordinate amount of time if you have a huge music collection.
iTunes Match, on the other hand, only requires you to upload those songs that aren't in Apple's iTunes Music Store collection. If the tune is already in Apple's service – that is, if you've purchased it from Apple or it matches one available in the Store, no upload is necessary.
Of course, iTunes Match will be of little benefit to devs – and, eventually, to Normal Human Beings™ – whose musical tastes run to the obscure. Chicken Choker fans, for example, will be able to match tunes on 07 from – you guessed it – 2007, which is their only album in the iTune Store, but not songs on 1985's Chokers and Flies, which contains the all-time classic, "Looking for Money".
Devs are cautioned to keep a backup of any tunes that they may choose to move to the iCloud. "Apple will periodically reset your iCloud library during the beta," the email says, "and it is critical that you backup your music regularly."
Also remember that a beta is a beta is a beta. Or, as Apple says in its email: "Some features and optimizations of iTunes Match will not be available during the beta."
And note that iTunes Match is limited to 25,000 songs – which may sound generous, but if your collection should approach that of one Reg reporter (who shall remain nameless) and his near 60,000–song iTunes hoard, you may need to cull the herd before you install the beta. ®