Apple has formally booted the Financial Times newspaper app out of the iTunes store for the newspaper's refusal to hand over 30 per cent of subscription revenues to the Mac maker.
That said, FT devotees with suitable iTunes accounts can still obtain the app from iTunes Slovakia: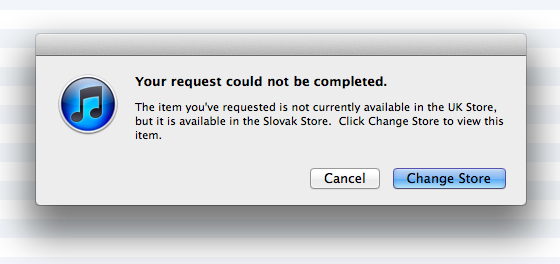 We suspect it won't be there for long. Not that the FT cares - it transitioned to an HTML 5 coded alternative that runs on top of the browser techology built into all iOS devices - and a few others besides.
The FT released the new app in June, prompting Apple to relax its rules. A little. But not enough for the FT.
Now, the paper doesn't have to give Apple a cut of subscription revenue and it can more easily support multiple smartphone and tablet platforms.
It's not the only one. Amazon recently released an HTML 5 version of its Kindle e-book reader app, this time to bypass Apple restrictions on implementing links to external content sales sites in iOS apps.
Some China-oriented FT apps are still available on iTunes. ®