Samsung, oh how you must love to tempt Apple lawyers. Launched today: the Series 7 Chronos notebook, a 15.6in machine wrapped in aluminium. With a black caclulator-style keyboard. And a black lid hinge.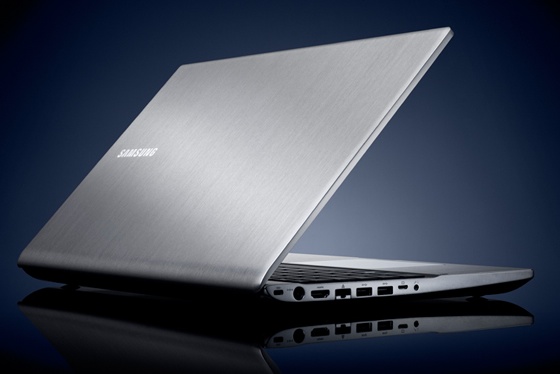 Yes, the Chronos is less svelte as a MacBook Pro, and not as attractively designed, either. But it's hard not to look at it and guess its inspiration.
Imitation is the sincerest form of flattery, they say.
Chronos runs Windows 7 Pro 64-bit on a 2.2GHz Intel Core i7-2675QM quad-core processor. The display resolution is 1600 x 900, and it's driven by a AMD Radeon HD 6570M graphics core.


Samsung's Chronos (top) and Apple's MacBook Pro
There's 8GB of DDR 3 memory on board and a 750GB hard drive.
Samsung didn't say how much this spec will cost you, but you can save a bit by settling for a 14in screen or a Core i5 CPU. ®