Toshiba will not be introducing its third-generation Android tablet at this week's IFA consumer electronics show, confounding reports and the hopes fondleslab fans.
In the US, Toshiba may be preparing a skinny new Android-based tablet called the Excite, but Europeans are going to get the current chunky model, the Thrive - here to be prosaically named the AT100 - instead.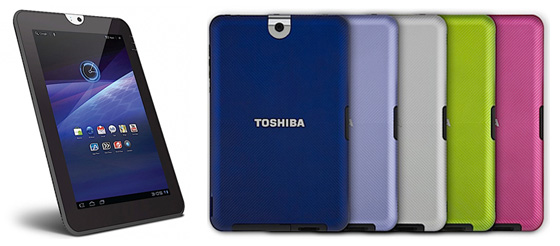 The AT100 - a device first shown way back in January - will run Android 3.1 Honeycomb on a 1GHz dual-core Nvidia Tegra 2 processor. Its 10.1in display has a resolution of 1280 x 800.
Variants on offer will come with 8, 16 or 32GB of Flash storage, all with Bluetooth 3.0, single-antenna 802.11n Wi-Fi, and 2Mp (front) and 5Mp (rear) cams.

The good news for connector collectors: the AT100 has full size HDMI, USB 2.0 and SD ports, plus a mini USB 2.0 port and a 3.5mm audio jack.
To get 'em all in, Toshiba needed to make the AT100 725g in weight and 269 x 174 x 15.5mm in size - almost twice as thick as its key rivals.
The Apple iPad 2 is just 8.8mm thick and weighs 601g. The Samsung Galaxy Tab 10.1 is even thinner and lighter: 8.6mm and 565g.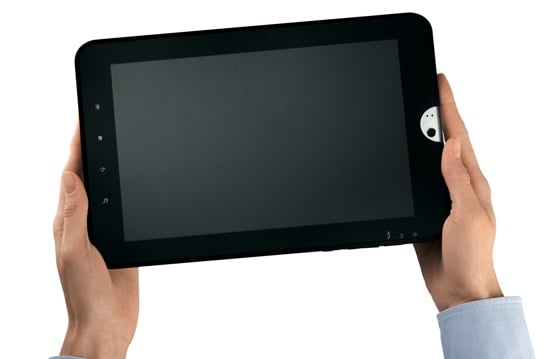 The Thrive's girth gained it critical brickbats in the US - one reason why the company appears to be working on a much skinnier model, possibly the tablet recently trademarked in the US as the Excite.
Over here, we'll have to make do with the weightier one. ®