First Ultrabooks surface at IFA
Intel specs 'em - Toshiba, Lenovo announce 'em
IFA 2011 While Toshiba was announcing the Portégé Z830 - a 18mm-thick 13.3in notebook matched to Intel's Ultrabook spec - Lenovo was taking the wraps off the IdeaPad U300s - also an Ultrabook.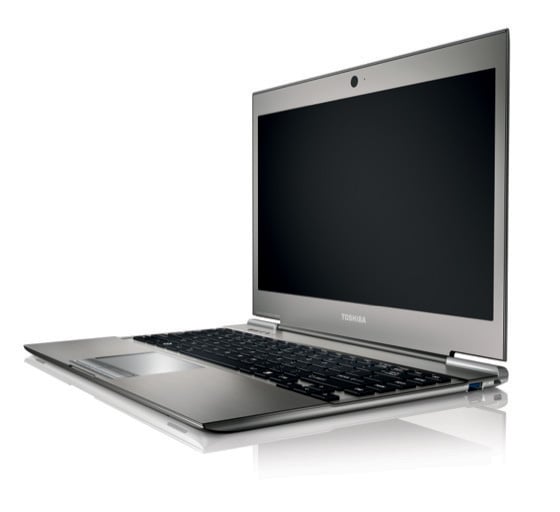 The spec is defined entirely by the chip giant - you want to use the Ultrabook trademark on your machine, you have to spec it up the way Intel tells you. So don't expect a great deal of variety between Ultrabook specs.
Toshiba's has the requisite ultra-low voltage (ULV) Sandy Bridge processor, 13.3in - resolution TBC - display, 128GB SSD, up to 6 DDR 3 memory, full-size HDMI and VGA ports, Gigabit Ethernet, and one USB 3.0 and two USB 2.0 ports - all in a chassis just 15.9mm thick.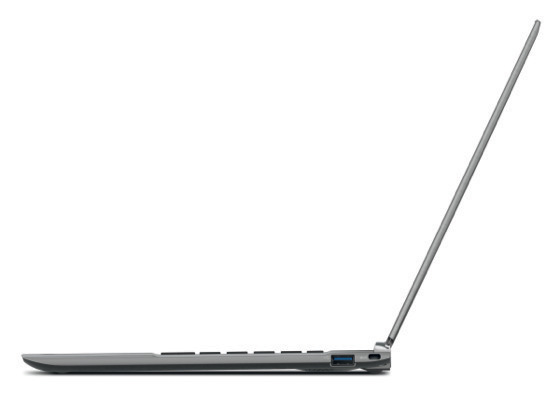 The lid add a couple of millimetres or so, taking the Z830's thickness to 18mm. It weighs 1.12kg.
Lenovo was slightly more forthcoming with spec details. The U300s has a 1.8GHz Core i7-2677M, 4GB of DDR 3 and a 256GB SSD.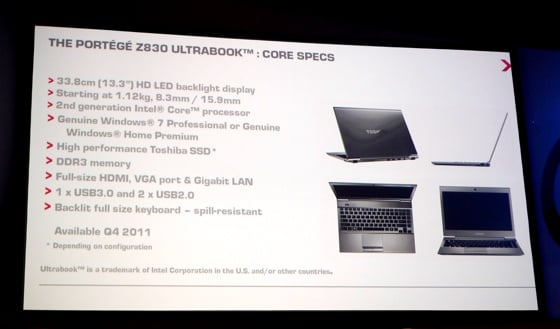 The Chinese company also touted the IdeaPad's "breathable keyboard", which allows heat to be vented without the need for the bulky cooling kit that have stopped big laptops getting this thin in the past.
Like Apple's "unibody" MacBooks, the U300s is "machined from solid aluminium", Lenovo said.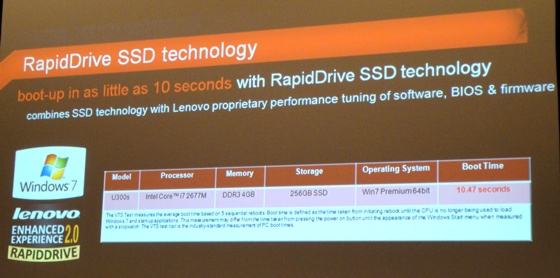 Of course, no one's talking prices yet. Rumours suggest they won't come in under $1000, and probably a lot more given the big SSDs.
Toshiba said the Z830 will be out in Q4 - Lenovo didn't say. ®