HTC outs 'Mango' WinPho 7 smartphones
'Unibody' aluminium handsets, anyone?
Updated HTC has unwrapped its 'Mango' Windows Phone 7 handsets, now dubbed Titan and Radar.
Mango, the next major release, 7.5, of the Microsoft mobile OS, wasn't mentioned of course, but it's expected to debut any moment now and, barring accidents, should be out by the time Titan and Radar go on sale, in October.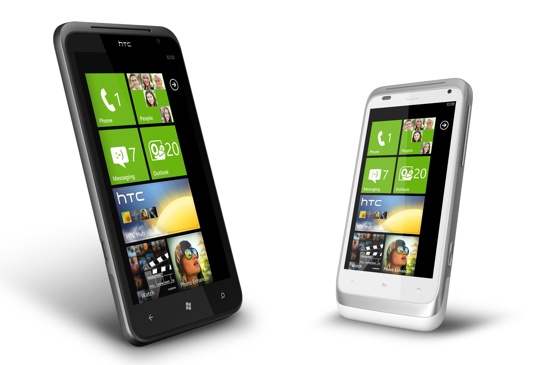 HTC's webpage for Radar has no specs and doesn't reference Mango directly, but it does mention one of the update's key features: Internet Explorer 9.
Titan has a 4.7in display and an 8Mp camera, both mounted in a brushed aluminium casing. So are the Radar's 3.8in touchscreen and 5Mp cam.
Update
MS has presented some of the specs. The displays are the customary 480 x 800, and while the Radar has a 1GHz CPU, the Titan's is 1.5GHz, both MSM8255s from Qualcomm. ®
Hat-tip to reader Gregg Stuart for the pointer to the specs