We at the El Reg Special Projects Bureau have just about recovered from our trip last weekend to International Rocket Week (IRW), in the somewhat rain-lashed and chilly outskirts of Glasgow.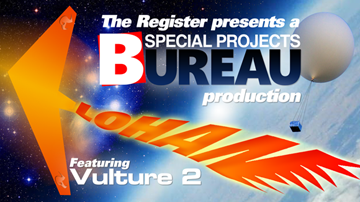 As followers of our Low Orbit Helium Assisted Navigator (LOHAN) project will be aware, we headed off to a campsite outside Paisley on a mission to find out just what kind of rocket motor might power the Vulture 2 spaceplane, which will somehow launch from altitude before gently gliding back to Earth.
Myself and fellow Reg hack Bill Ray, temporarily seconded to the SPB for his vital ability to put up a teepee-style tent in the dark and pouring rain, were met at the IRW base camp by main man John Bonsor.
In an agreeably ramshackle building attached to a Scouting activity centre, John introduced us to the assembled rocketeers – a mixed bunch of enthusiasts who'd filled every available inch of table space with laptops, rocket bits, bags of crisps, Marmite, and the occasional alcoholic beverage, evidently providing vital fuel for rocketry activities.
This montage gives some idea of the range of projects on the go when we arrived on Friday night (click the pic for a bigger version, ditto on some of the photos which follow):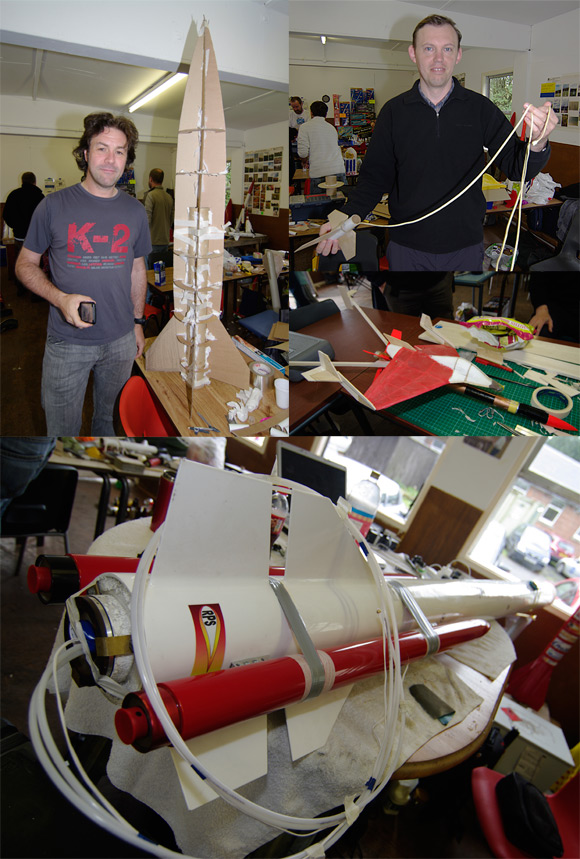 Here we have, clockwise from top left: Darren Longhorn of the West Yorkshire-based North Star Rocket Group (NSRG), showing off his partially-built Shiny Thing spaceship; Andy Moore demonstrating some advanced rubber-band technology; an experimental space plane concept, very much in the spirit of the Paper Aircraft Released Into Space Vulture 1; and the tail end of Jonathan Rhodes' Spirit Of Columbia.
The Spirit Of Columbia was without a doubt the most fearsome vehicle on show, packing an M Class (10,000 Newton-seconds total impulse) hybrid motor burning nitrous oxide and polyethylene, augmented by two J Class solid rocket boosters each pumping out 1,280 Newton-seconds of total impulse. The 4.6 metre, 26kg beast is capable of reaching an altitude of 2,100 metres, and here are a couple of snaps of it soaring heavenwards on Saturday at the Fairlie Moor launch site, roughly 16 miles from base camp: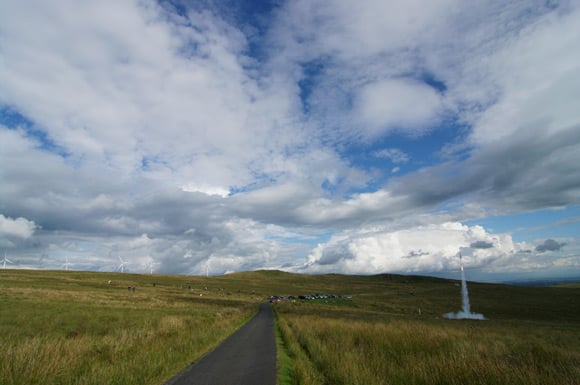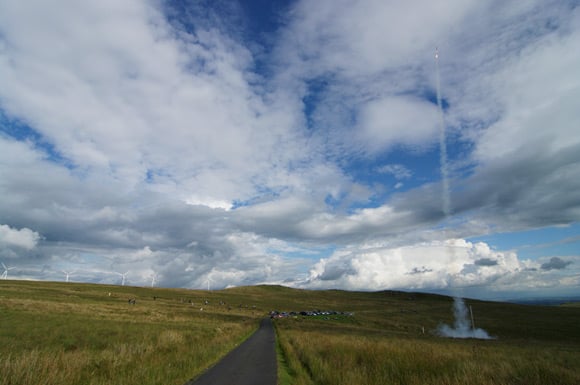 Before Jonathan pressed the big red button on his Spirit Of Columbia, however, there were plenty more launches which could be enjoyed from the comfort of a folding chair.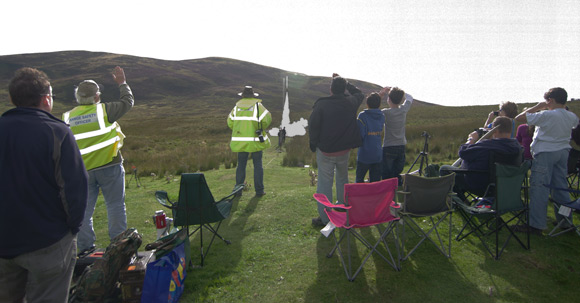 John Bonsor was on hand with reflective jacket and impressively powerful megaphone to supervise the proceedings and provide a running commentary...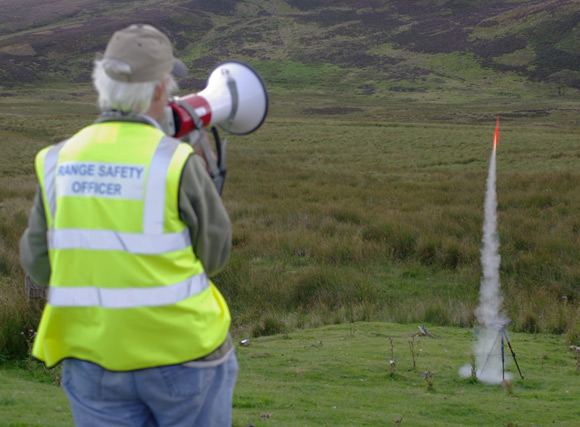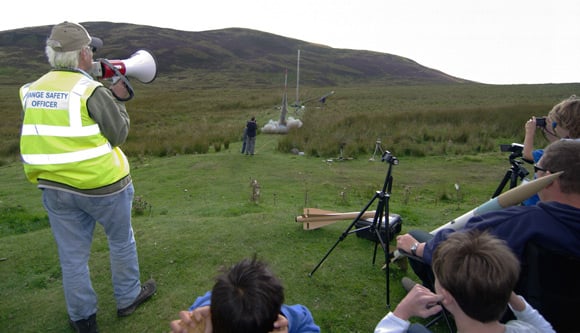 ... and here he is with Bill Ray and family, who are proudly showing off our own contribution to the launchfest – an off-the-shelf Aerotech missile hastily christened "NAOMI":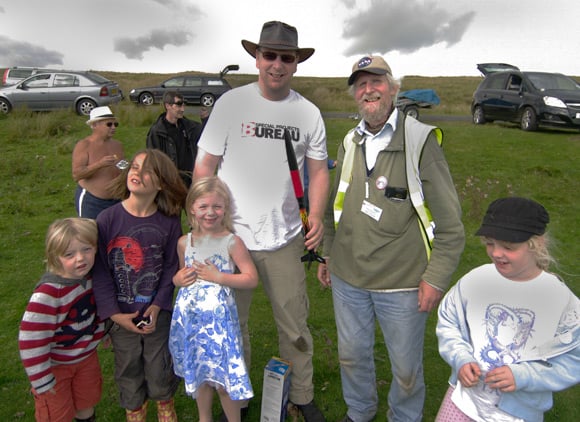 Similar topics