LG shows two-picture TV for gamers
No more split-screen gaming
IFA 2011 Remember Sony's PlayStation TV? It's a set capable of displaying two entirely separate images effectively simultaneously using the alternating left-eye, right-eye technique that makes 3D displays work. Well, LG is doing one too.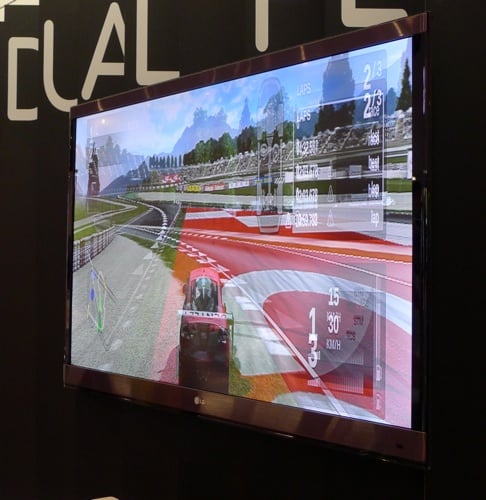 Its Dual Play display works the same way, and is likewise aimed at two gamers who want to play against each other using a single screen.
They need active shutter specs, of course, each running to expose a player's eyes to the appropriate picture.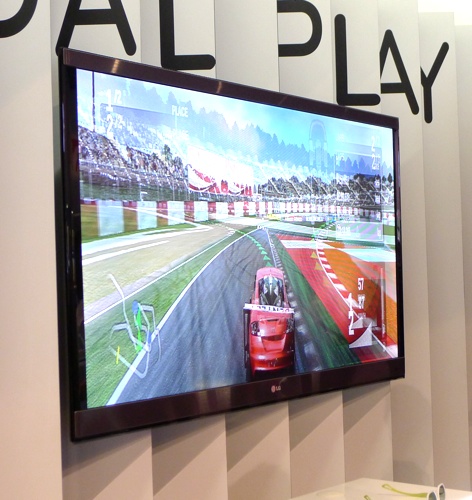 Dual Mode is built into LG's Cinema 3D TVs. The snaps don't do it justice, not least because both the naked eye and the camera see both images simultaneously. ®