Medion hides Android 3.2 tablet behind closed doors
Out by Christmas
IFA 2011 Medion joined the throng of vendors touting an Android 3.2-based tablet at IFA, though it kept its offering, the LifeTab P9514 behind closed doors.
We got to see it, though Medion was adamant that no snaps be taken, so here's the official publicity shot. As it stands, the fondleslab won't actually arrive until "the Christmas shopping season", we were told. So presumably Medion wants to keep its spec options open as long as possible.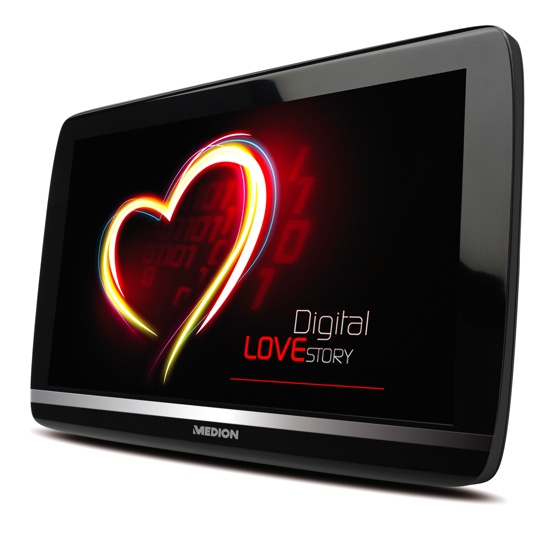 Then again, it's not the only company at IFA admitting that the Android 3.2 tablet it's showing won't be out until later in the year. Toshiba said the same, and so did Sony. Other, lesser vendors said as much too, some implying this was at Google's behest.
Something is a-cooking in the Chocolate Factory, clearly.
Back to the LifeTab, a ten-incher - Medion doesn't see much value in smaller form-factors for the moment - that weighs in at a comfortable-to-hold 720g and is a triffle thicker (13.2mm) than its rivals. Let's hope Medion either shaves the LifeTab down by Christmas - or the price, which its TBD, by the way.
On board, a 1GHz Nvidia Tegra 2. The screen has a 1280 x 800 resolution and is placed below a 2Mp webcam. There's a 5MP stills camera on the back. It'll have MicroSD, USB and HDMI connections.
There'll be 16GB and 32GB versions, with Wi-Fi and HSDPA 3G connectivity. ®