Sony Tablet S in pictures
Thousand words, etc, etc.
IFA 2011 Sony used IFA 2011 to show off its new Tablet S, due out later this month in a Wi-Fi only Android 3.1 version. It had a host of them spread around its hall at the show, and I had a number of plays with it.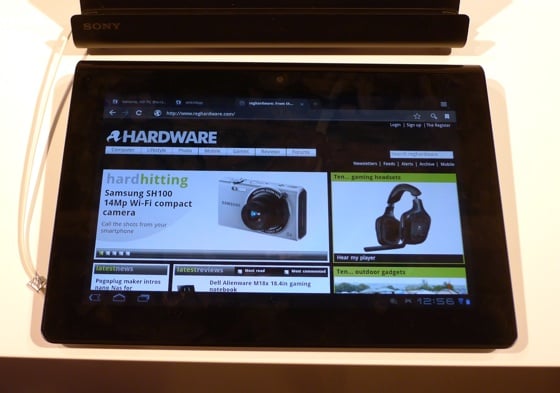 Face on, the 9.4in, 1280 x 800 screen is crisp and clear, though the Sony stand's harsh lighting did it few favours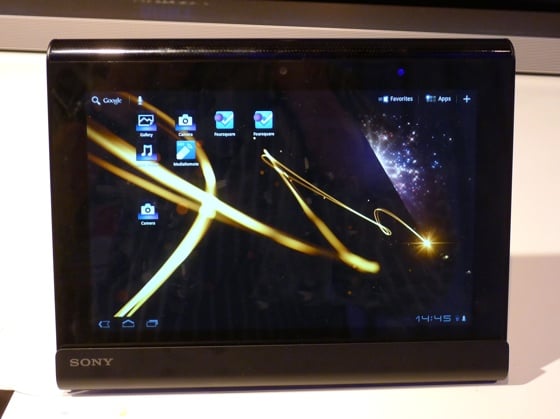 Sony will offer the S with a charging dock designed so the charging connectors latch every time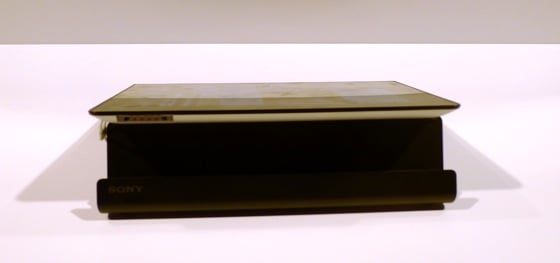 And here is the tablet's charging jack, on it's thin base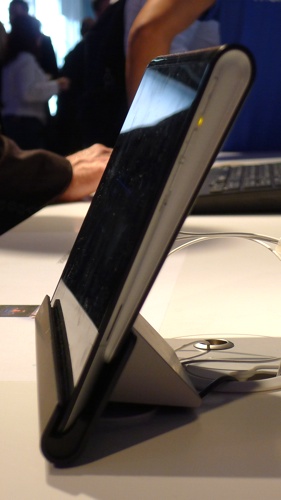 As you can see, the bottom end is thin, the top end not so - it's about 20mm thick up there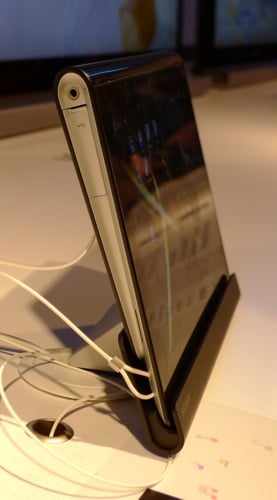 Behind the cover at the top of the left side sits an SD slot and a micro USB port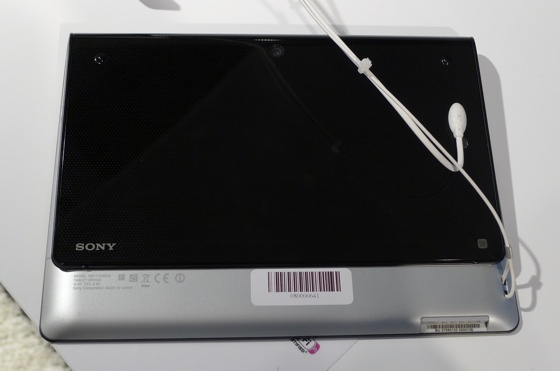 Round the back, the 5Mp camera (centre, top)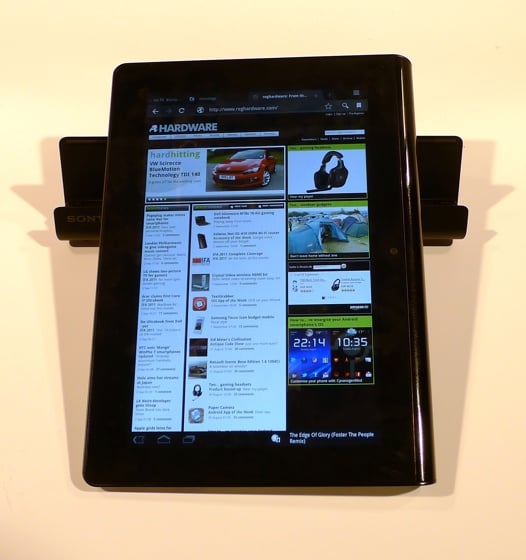 The S is designed for landscape mode. In portrait, it's no less useable but it's asymmetry makes itself felt