Hands on with Toshiba's 'world's thinnest' Android 3.2 tablet
Skinny by numbers, not by feel
IFA 2011 Toshiba didn't give us the chance to do much more than hold its new Android 3.2 tablet, the prosaically named AT200, but it was enough to see that this is a very thin tablet.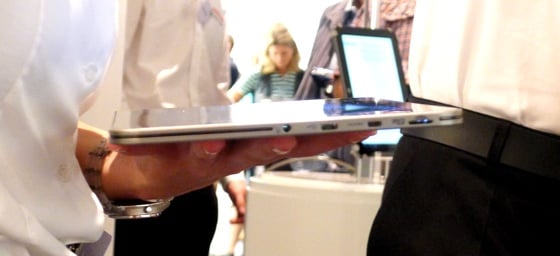 Yet 7.7mm thick it may be, but because its sides are flat, with only a very small curve at the edges, it doesn't feel much thinner than a tablet with rounded sides or tapering ones, such as the Samsung Galaxy Tab 10.1 or the iPad 2.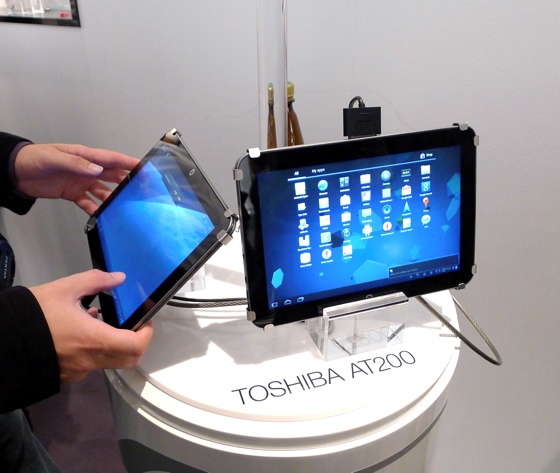 And there's an inset band running around the tablet's rim which made holding it less comfortable than it might be. To be fair, this was a pre-production sample, and the band may yet go. But I suspect not: it's one of the few ways in which the AT200's overall design differs from other ten-inch tablets.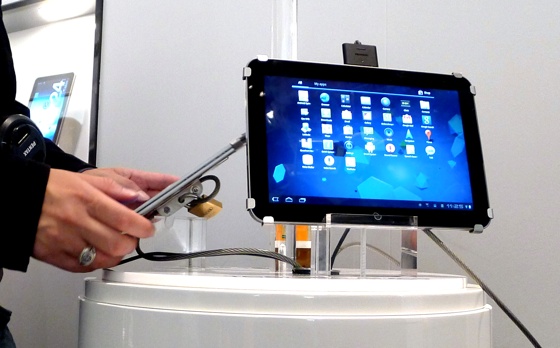 That's the cost - what you buy is a better selection of portage: micro USB, micro HDMI and Micro SD slots.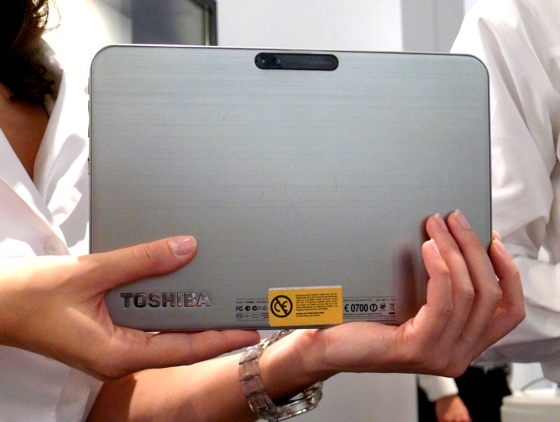 The AT200's pledges 558g weight was impossible to judge because of the metal frame Toshiba had its IFA show sample padlocked into.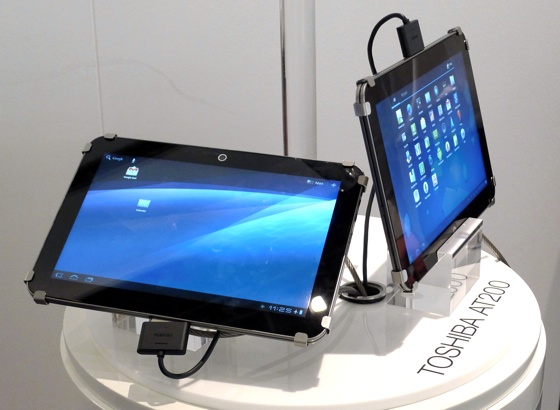 Toshiba's third media tablet is powered by a 1.2GHz Texas Instruments OMAP 4430 processor which certainly has the oomph to provide a correctly fluid UI. How it'll cope with more intense graphical chores we'll have to see when we review it properly in due course. ®