Hands on with Acer's Aspire S3 Ultrabook
Coming in the Air tonight
IFA 2011 It's almost impossible to view Acer's Aspire S3 - the company's first laptop built to Intel's Ultrabook spec - and not think of the MacBook Air.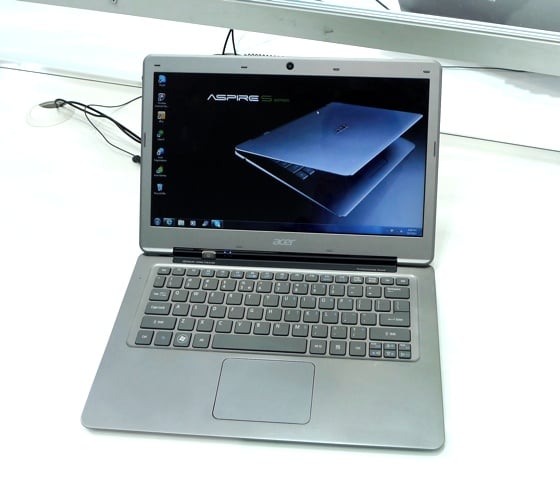 Acer's S3: shades of the MacBook Air?
There's the metallic look, the sunken keyboard, the sparse port array, the - a first time for a Windows machine? - large touchpad placed centrally in the wrist rest area, not aligned to the positioning of the spacebar. There's the dark, plastic hinge cover that provides a window for the machine's Wi-Fi and Bluetooth radios.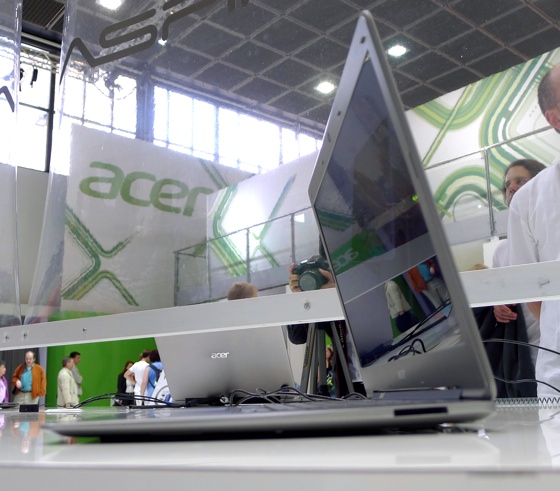 SD card slot on the right side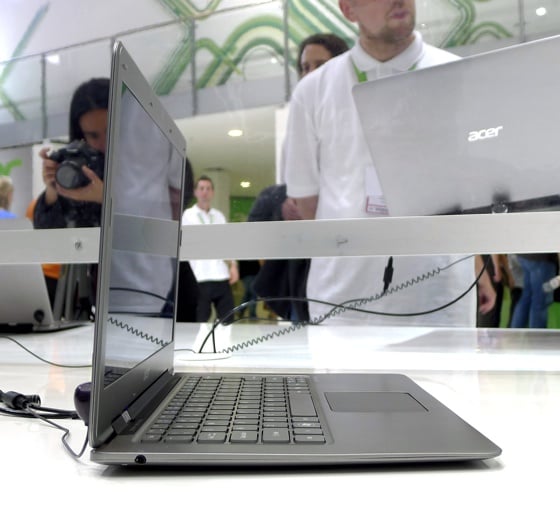 Just a 3.5mm audio out port on the left
The 13.3in machine has an SD slot and an earphone jack on the sides. Unlike the Air, its major ports - two USBs, HDMI - are on the back.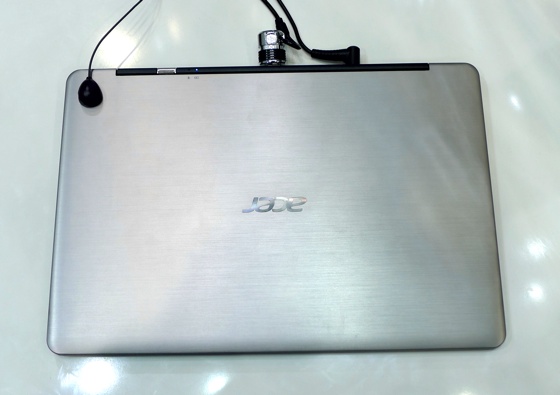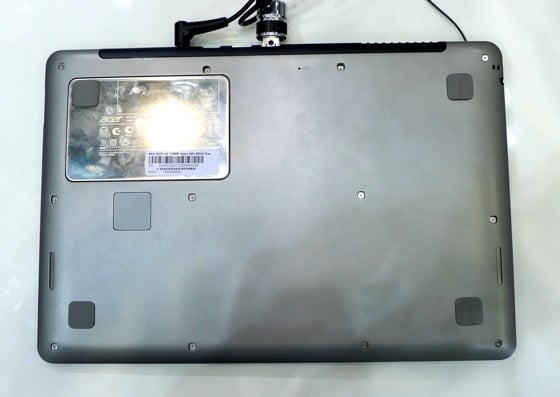 The S3's internals don't seem any more accessible than the Air's
Lifting it, the S3 is certainly light and eminently portable. It weighs, says Acer, just under 1.4kg and it's 13.1mm thick. It has a full-size keyboard. So from the perspective of a buyer after the acme of laptop portability - as opposed to netbook portability - the S3 ticks all the boxes.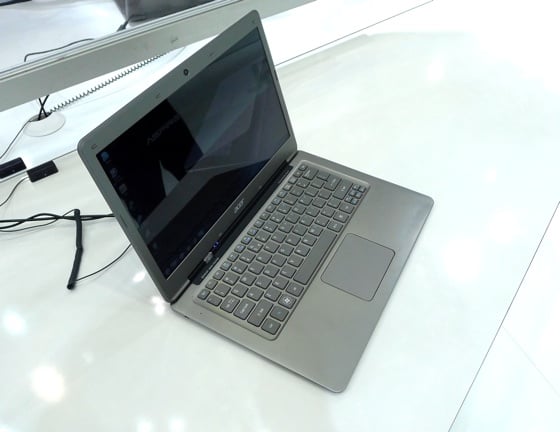 Only tests will show to what extent portability compromises - limits would be a better word; there's not really much compromise here - peformance. But with 4GB of DDR 3 and a 1.7GHz Intel Core i7-2637M processor, it shouldn't be a slouch.

A very thin lid
All things considered then, yes, the S3 is an Air clone, but that's no bad thing for all those folk who want the Apple product but don't like the Mac OS, the company, the Mac's pricing - or all three.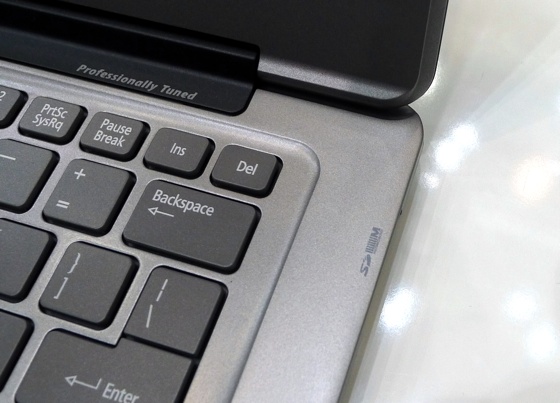 So in what way is this laptop 'professionally tuned', Acer?
Of course, that may well mean Apple's legal department takes a very close look at the S3. I am not a lawyer, and neither are most IFA attendees, but while I was on the Acer stand, the Air is the machine all vistors likened the S3 to.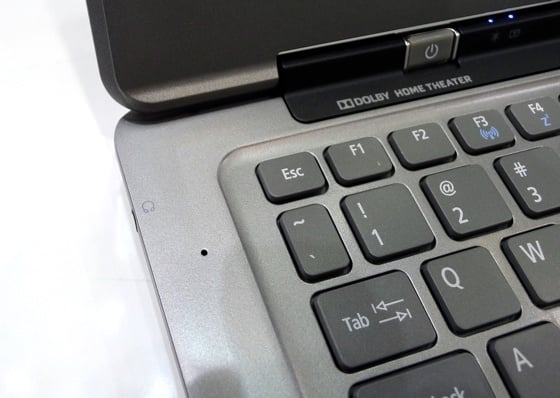 Dolby sound tech included. And there's the power key and the mic
And Acer is pricing aggressively - from €799 (£699), it suggested this week - so the S3 looks set to undercut the Air significantly, though I'll bet you won't get a directly comparable spec, despite the discount.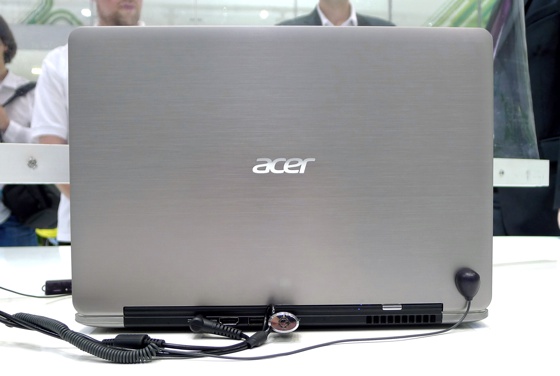 Still, the S3 is going to make a very nice hackintosh. ®