There's an Atari-branded alternative to the iCade iPad gaming gadget on the way.
Ion Audio's offering sticks the iPad in an MDF-made cabinet that's a minature version of an original arcade unit. The joystick and control buttons communicate with the tablet over Bluetooth.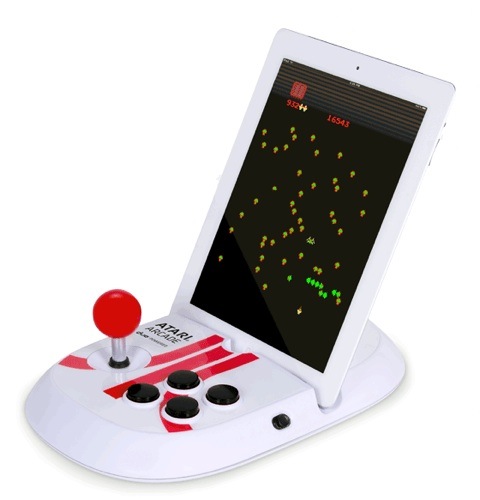 Ironically, the main game available that supports the iCade is Atari Greatest Hits. It'll run with the Atari Arcade too, which is a white plastic controller that connects through the iPad's dock connector.
Switches lock the tablet in place lest over-aggressive joystick thrusting shakes it out of the slot.
There's no word on a UK release - the Atari Arcade isn't out in the US yet. It'll arrive there early next month, apparently, for $60 (£37). ®