Review Tablets being generally pricey, buyers tend to opt for the least expensive, lower capacity models. It has to be said, 16GB isn't a paucity, especially if you're happy juggling files back and forth.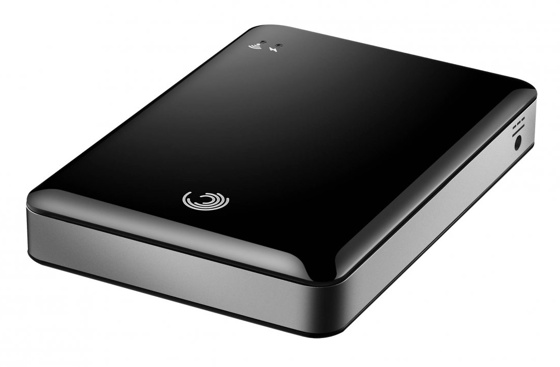 The GoFlex doesn't just connect wirelessly, but also by USB and - optionally - eSata and Firewire
But you may well have a content collection well in excess of that. And what do you do if you have an iPad? Itrequires iTunes to get files across. If you're travelling, it means you'll need to take a computer with you, or rely on a potentially slow net connection and an online store like Dropbox.
Better, surely, to take your files with you in a handy container that's capable of making them accessible to the iPad without a net connection or iTunes.

It's thicker than your average portable hard drive
Enter Seagate's GoFlex Satellite, a 500GB external hard drive with on on-board battery and a Wi-Fi access point.
As such, it looks like any one of a host of portable external HDDs, just a little thicker. A cover comes off one end to reveal Seagate's proprietary GoFlex port which takes adaptors for USB 2.0, USB 3.0, Firewire, eSata and such - the Satellite comes with a USB 3.0 adaptor and cable.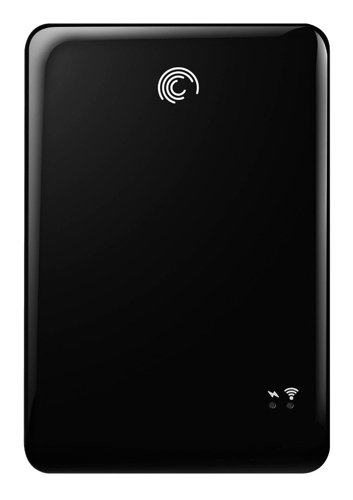 A wireless activity LED and battery charge light are the only info readouts
Seagate also bundles a USB car charger and a small AC adaptor too, which helps cover the fact that the £160 you'll buy it for is three times the price of a standard Seagate 500GB USB 3.0 portable hard drive. That seems a lot for a five-hour battery and an Wi-Fi adaptor.
iPad owners can download the inevitable app, but the GoFlex Satellite can be accessed through a browser too, making it immediately useable with a host of other platforms. That's handy if you plan to use it with different devices.