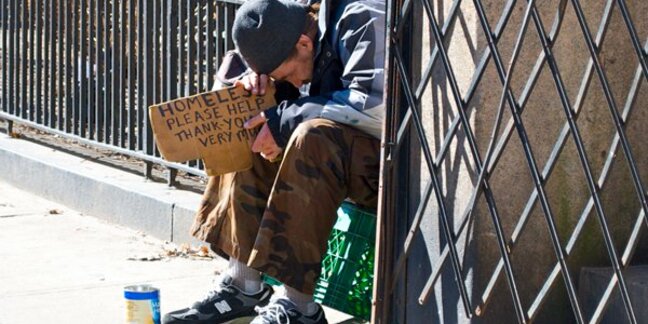 The day after Seagate launched its 4TB external drive, Hitachi GST did exactly the same with its launch of its 4TB desktop whopper.
It gets curiouser in a PR/marketing sense as Hitachi GST announced it had a terabyte-per-platter product the day before Seagate revealed its 4TB product. Oddly Hitachi only announced a single-platter version of the technology, storing up to 1TB, when it clearly had the capability to deliver a 4TB product. Did it want to top and tail Seagate's announcement?
Now Hitachi has announced its 4TB product, in the shape of a twin-drive, 8TB, G-RAID Thunderbolt external storage product specifically for the Mac market. There will also be a 4TB G-DRIVE product. The drives inside are 4TB ones spinning at 7,200rpm, and the Thunderbolt interface enables data transfer at up to 10Gbit/s. The available interfaces are eSATA, FireWire 400 and 800, USB 2.0, but not USB 3.0, and Thunderbolt.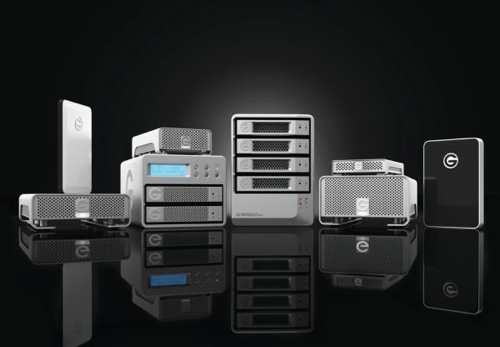 Hitachi GST G-Technology products. G-RAID 2nd from right.
The company says it does not use the 1TB/platter technology, so there must be an unannounced Hitachi GST 4TB hard disk drive inside, presumably a Deskstar 7K4000, which could use 5 platters each storing 800GB. There's nothing on the Hitachi GST website about such a drive though.
The drives are mounted inside an aluminium enclosure with a quiet fan inside. It looks like a single drive to Mac OS X and can be reformatted to support Windows.
The G-RAID product is the highest capacity, twin-drive RAID 0 system available and Hitachi GST says it can be the basis of a portable editing workstation when hooked up to a MacBook Pro, and users can work with SD or HD video files. Hitachi GST says it can be used to handle multi-stream, compressed HD workflows including REDCODE, DVCPro HD, XDCAM HD and ProRes 422.
To excite video editing professionals further, the company says every terabyte can hold:
84 hours of HDV 1080i;
17 hours of DVCPRO HD 1080/60i;
30 hours of 2K RED;
10 hours of ProRes 422 HQ;
10 hours of 10 bit SD; and
2.5 hours of HD 1080/60i
Hitachi GST will ship its G-RAID and G-DRIVE products – using the 4TB disks – with eSATA, FireWire 800 (FireWire 400 via cable) and USB 2.0 ports in October. The Thunderbolt 4TB-based G-RAID and G-DRIVE products will ship in the fourth quarter and additional 4TB drive products can be expected from Hitachi GST.
The G-DRIVE and G-RAID products are on demo at IBC 2011 (Stand #7.D12a) in Amsterdam from today until 13 September. Pricing was not announced. ®
Sponsored: Webcast: Discover and secure all of your attack surface