UK DVR maker TVonics is looking for "a small amount" of folk who own its DTR-HV250 set-top box to test its implementation of BBC iPlayer.
The DVR lacks an Ethernet port, so TVonics is looking for owners with a Wi-Fi network at home. Presumably, it'll supply a USB Wi-Fi dongle to clip into the DTR-HV250's rear-facing USB port.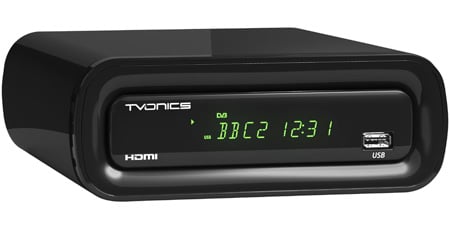 TVonics' invite came in the form of a Tweet made this afternoon. Follow and respond to @TVonics if you want to be in with a chance of taking part.
You can read Reg Hardware's review of the TVonics DTR-HV250 here. ®