This article is more than 1 year old
Driver San Francisco
Speedy detective work
Review Defusing bombs, rounding up drug runners and saving damsels in distress, just a sample of the heroic acts possible while behind the wheel of a high performance vehicle – who knew? Driver San Francisco is a game that rather lacks any semblance of plausibility, yet holds such a penchant for the ridiculous that you'll be amused enough to not particularly care.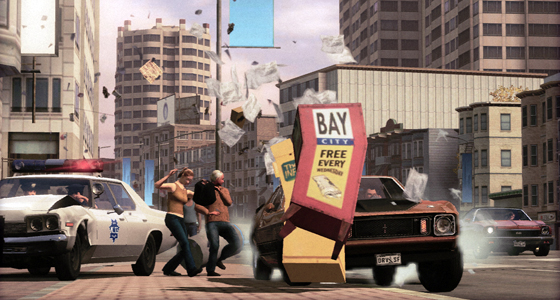 Pedestrian crossing
In this latest outing, the role of Detective John Tanner is revived – last seen taking a bullet in the clumsily named Driv3r. We discover that Jericho – Tanner's arch-nemesis – is finally in custody and about to have his sentence passed. Cue the bad guys, springing him using a predictably over-the-top and explosive manner, culminating in the unfortunate Tanner being on the painful side of a car versus human collision.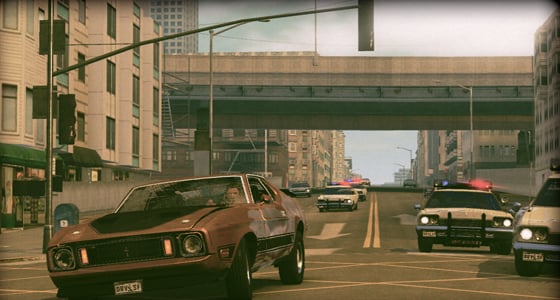 Playing fast and loose
One cutscene later and we're presented with the gaming version of the BBC's Life on Mars, or perhaps Iain Banks' The Bridge. For those of you not au fait with either, we're ostensibly left to play in a driving sandbox of San Francisco taking place within Tanner's coma-induced subconscious. Here, actions may, or may not, have any bearing on the real world and our hero's chances of waking up from said coma.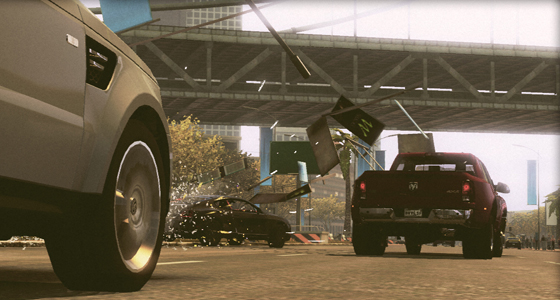 Warning: a coma may affect your ability to drive or operate machinery
The beauty of this elaborate setup soon becomes apparent when Tanner 'shifts' into the body of the ambulance driver currently ferrying his critically impacted body to the local hospital. After some initial and understandable confusion, he dutifully gets down to what he knows best: driving. And thus transports himself to the hospital in record time to boost his chances of recovery.